Understand the impact of the energy crisis in Europe on PPAs and merchant trading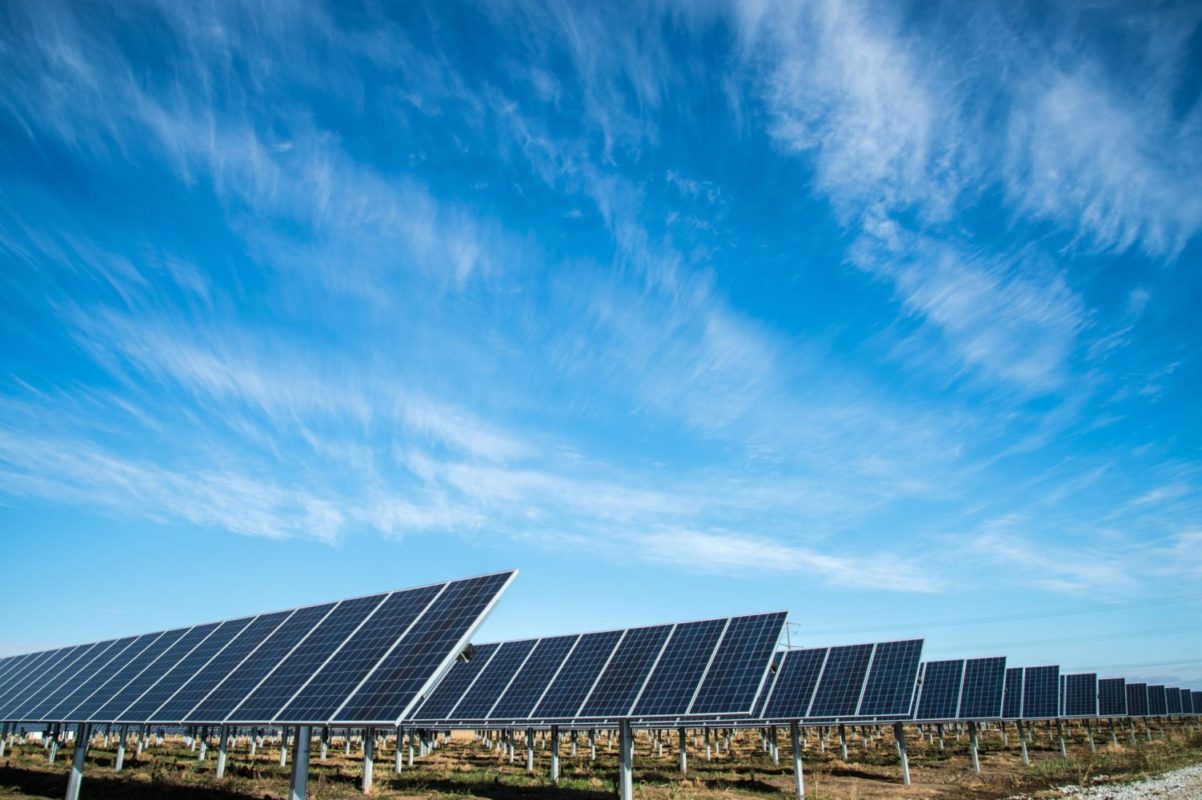 It is no secret that the European energy market is in crisis. It is the product of a myriad of factors, but how it is processed will shape Europe's energy apparatus for years to come. Many different solutions or strategies to overcome the crisis have been proposed, ranging from greater extraction of fossil fuels to accelerated deployment of renewable energy. These actions, however, will take many months, if not years, to bear fruit as, in the here and now, asset owners and buyers must decide how to play in the new market before them.
Are they increasing the proportion of their trade in merchant power markets to exploit high prices, or are they sticking to long-term power purchase agreements (PPAs) that guarantee a higher revenue stream? stable and predictable?
Market forecast is the deciding factor
The key consideration here is where companies and markets think prices will go. Prices are now at their highest level in years – currently spot market prices are averaging around €300/MWh ($327/MWh), down from around €50/MWh ($54/MWh) end of 2019.
No one expects electricity prices to return to normal levels anytime soon and how electricity prices develop this year and next will depend on a few factors such as coal and gas prices , weather, unplanned nuclear outages, renewable energy production and electricity demand, says Kesavarthiniy Savarimuthu, European energy analyst at BloombergNEF (BNEF).
And, with European gas reserves still low, don't expect competition for resources to diminish. "Between gas consumption and replenishment of storages, significant volumes of LNG will be needed throughout the summer to reach comfortable storage levels until the fourth quarter of 2022", says Werner Trabesinger, head of quantitative products at the renewable energy consulting firm Pexapark.
According to ING's forecast, future baseload energy prices for European economies such as France, Germany, Belgium and the Netherlands will remain high at around €150/MWh (USD163/MWh) for the whole of 2022, decreasing during the summer months but increasing again to around €175/MWh (USD190/MWh) as winter approaches.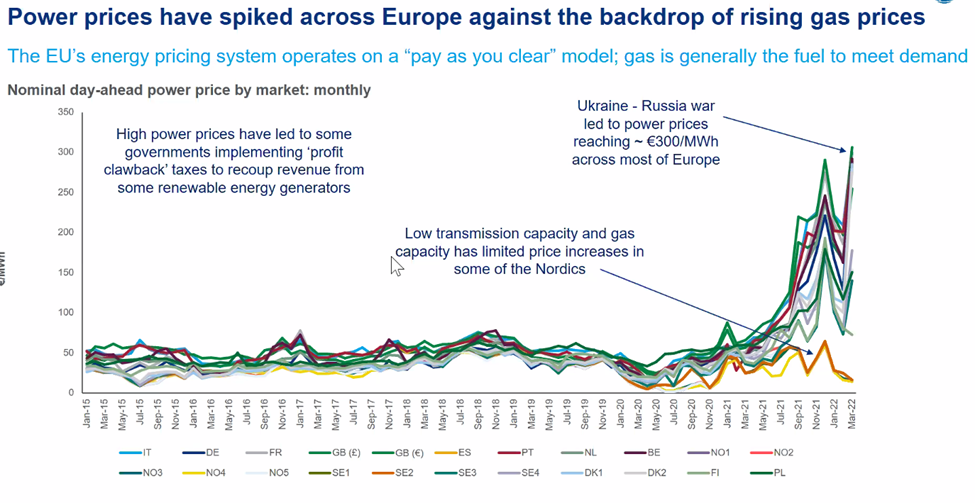 What this means for PPA contracts and merchant trading
The European renewable PPA market is "more competitive than ever," with prices jumping 8.1% in the first quarter of 2022 and 27.5% year-on-year, according to LevelTen Energy. Prices, which were expected to stabilize this year before the Ukraine conflict, have now climbed for a fourth consecutive quarter.
Strong demand for renewable energy has created a dearth of project options for buyers and the P25 index – an aggregation of the lowest 25% solar bids – rose 4.1% and now sits at €49.92/MWh ($54.1/MWh). up 20% (€8.32/MWh) year-over-year, according to LevelTen's Q1 2022 European PPA Price Index.
LevelTen said the war in Ukraine, EU governments advancing clean energy goals, supply chain disruptions and strong demand for renewables have put upward pressure on prices. European PPPs.
But what does this mean for generators' revenue streams and the proportion of their electricity they intend to sell through PPAs versus trading on spot markets?
Ultimately, there's no right or wrong answer to this question, says Phil Grant, partner in the Global Power Generation unit at energy consultant Baringa. "This is a decision based on an individual developer's or independent power producer's (IPP) portfolio of projects," he says, adding that it is not a simple binary choice given the complex business structures that underlie many projects.
"At the end of the day, it's a question of risk and a question of shareholder expectation," says Grant. "You might see portfolios of identical assets making very different decisions simply because of the capital structure behind them."
If you belong to an infrastructure or publicly listed pension fund or revolving vehicle, it may be prudent to remove risk and lock in three- to five-year PPA contracts, while large institutions, large corporations Energy companies and established trading houses could accept greater exposure given their ability to effectively monetize their portfolios, Grant suggests.
According to Pietro Radoia, senior analyst at BNEF, investors' appetite for market risk is growing, in part due to a mismatch in expectations between sellers and buyers on long-term PPAs.
As for the procuring companies, Grant says these entities are unlikely to enter into long-term contracts (which he estimates at three to five years) at today's electricity prices, given prices are expected to start falling again. next year, with the industry already turning to shorter PPPs in the absence of consensus on future prices.
"You can make money sooner with more market-based solutions and hedging than a long-term PPA," notes Gregor McDonald, head of trading and PPAs at European Energy AS.
"In more liquid markets, the PPA just doesn't look as good as it used to if you can make as much money in five years in wholesale markets as you can in 10 years from a PPA," he adds.
If you are a European producer or buyer, times are uncertain. Decisions made today may well impact your business for many years to come. experts PV technology spoke to advised given your financial foundation, risk appetite, ability to monetize portfolios, and ability to act quickly in deciding the balance between PPA and merchant trading.
The impact of the energy crisis in Europe on PPA prices and revenue streams will be examined in greater depth in the next edition of PV Tech Power, published later this month.