TravelPerk Talks Acquisitions and Industry Challenges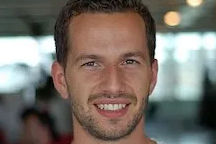 Jean-Christophe Taunay-Bucalo is Chief Revenue Officer at TravelPerk, headquartered in Barcelona. The TMC was ranked 12th in Europe, 8th in Spain and 11th in the UK in the recently released Europe's Leading TMCs 2022 report.
Following a series of acquisitions, business travel management platform TravelPerk reported that its recurring revenue grew tenfold since 2020. These acquisitions included US-based NexTravel, which added more than 700 US client organizations to the platform, and the subsequent acquisition of UK-based Click Travel, which brought TravelPerk a portfolio of 2,000 customers with over £300m in annual business travel spend.
A year after this latest acquisition, TravelPerk chief revenue officer Jean-Christophe Taunay-Bucalo spoke with Business Travel News editor Michael B. Baker at the Business Travel Show Europe in London for an update. update on the integration's progress as well as an overview of how TravelPerk plans to meet the global economic challenges ahead.
Business Travel News: How well equipped are you to handle the recovery rate right now?
Jean-Christophe Taunay-Bucalo: The choice we made at the start of the Covid, to be [one of] the only [companies] it didn't fire anyone – we actually hired people during that time – it was really like going all-in in poker. Either we're going to be really big on the other side or we're eliminated. Either people will say it's a stroke of genius or a terrible stroke. There is no in-between. When the rebound that occurs in travel is very strong, we are a little more ready, but still, it is still very complex, because the overall offer of our industry is not doing particularly well. Thus, the number of interactions you have on each reservation is much higher. That's our main focus right now: to automate a lot of the post-bookings – cancellations and changes – because there are so many due to the disruption.
BTNE: Where are you with the Click Travel integration?
Taunay-Bucalo: NexTravel was a good acquisition, but it's nowhere near the size of Click. Click is a huge team, a huge brand in the UK market and fantastic technology, so we've spent the last year onboarding people and bringing what was unique to Click technology into the TravelPerk platform. Click had, and now TravelPerk has, a very unique rail value proposition. They have Open Rail, so they built their own vertical train, without using anyone else. We took that technology, reused it a bit, and now it's what powers our train [offerings] in the TravelPerk platform. We did the same for a lot of things that were absolutely fantastic in the Click platform, and we brought them in. Then we have 250 people to integrate. We've kept everyone and want to make sure they find their place in the organization together, and that takes time and effort.
BTNE: What is the lead time?
Taunay-Bucalo: We will probably be finished by the end of this year. With NexTravel, in three months we were done, but it takes longer with Click because it's a damn good platform, and as a result, we've had a lot of customer feedback saying they love our platform, but it was really good at Click, so we'll add it. We really want to have a platform, and for our customers to have a platform to get the best out of the world, and that's what we offer the customer. We don't want to be a conglomerate or a group with 20 different brands. This does not mean that we migrate everyone from day one. It could take us one, two or three years to migrate everyone. We did the same when we acquired Susterra and Albatross. We took the rig, rebuilt a few things, and put it into the rig itself.
BTNE: Are there still other pieces you are looking to acquire?
Taunay-Bucalo: Yes definitely. One of the big things we're looking at is all about the future of work. The biggest change we've seen post-Covid is booking volume. When we look at customers where they were before Covid, they are back to around 85% on average. But the type of booking we do is very different. You have fewer road warriors doing 160 days on the road, but now you have more people making two or three bookings a year. Many companies that have moved to remote work still need to meet at least two or three times a year. Now you have engineers, customer service agents who are suddenly going to travel, people who have never traveled before.
All this new type of travel means a new product for us. That's why we created TravelPerk Events; that's why we recently partnered with WeWork. We see the way business travel exists, and the reason why it exists, it's always going to be point-to-point, but now you have a lot of people from multiple places going to a specific place. That, in terms of technology, is very different. It's not the same concept. This means that we are also very interested in micro-mobility, long-term stays, office spaces… At the moment we do everything through partnerships, and we may do some these things in the future.
BTNE: Are these new travelers more responsive than the average business traveler?
Taunay-Bucalo: They are more sensitive if you don't do your job properly. We have a team, the activation team, and their only job is to improve the experience when you first use the platform. What we've found is that with a lot of infrequent customers, any friction you put on them the first time they come in, they're going to contact you, and you don't want them to. We are a technology company. We are happy to have exceptional service, but we prefer to keep it to a minimum.
BTNE: What is your current customer acquisition rate?
Taunay-Bucalo: Our trading volume and revenue are five times larger than pre-Covid, so they've exploded. The main reason is that during Covid, no disrespect to all our friends here, most businesses have simply hibernated. They let their people down. We stayed there. We acquire a different type of customer – retail, manufacturing and shipping – as they were the only ones traveling during this time. Then on the other side [Covid]we are five times bigger.
BTNE: Do you think the current level of growth will be maintained given the economic and geopolitical challenges ahead?
Taunay-Bucalo: What we've seen is that our average price per trip has gone up almost 30% between pre-Covid and now – even when we adjust and just look at those who were there pre-Covid. There is real inflation in our market. My position is that, to some extent, it makes sense. When I look at an airport or airline that has struggled to hire staff – and I know this well, because a lot of the staff who work for TravelPerk as travel consultants previously worked for airports, airlines or hotels – they are not very well paid and did not have very good working conditions, so it is not surprising that they do not want to return to this work.
This low pay and poor working position is the reason you can do Barcelona to London for £10. Frankly, it's no longer available, and maybe that's a good thing for the planet and a good thing for the employee. In order to offer very cheap costs, we have cut everywhere, and everyone now wakes up and says, "OK, these people don't want to work 60 hours a week to be paid 20,000 a year. They want a salary decent and working conditions." This will drive up inflation on top of geopolitics and the price of oil, and that may not be a bad thing. Does it impact us? It's a bit of a washout. In business travel, price sensitivity is not so high.
BTNE: What is the place of sustainable development in the current priorities of customers?
Taunay-Bucalo: Right now, the second kind of long-term pressure we see is in anything related to sustainability. So far, our approach is that we invest a lot in it, even if the customer demand is not there. We invest more than what our client asks us to do. We believe that at some point, whether through consumer behavior or regulation, the market will catch up, and we don't want to wake up in five years with nothing to do with it. That's why we continue to invest and acquire businesses.