Trade pact sparks increased interest in Europe's mergers and acquisitions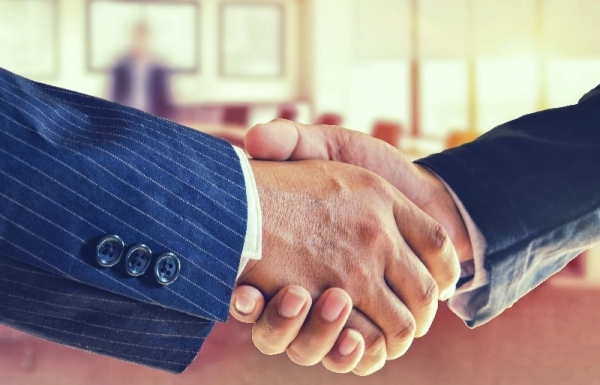 In strong signals of the EU's interest in Vietnam over the past few months, a batch of leading companies have signed deals to buy companies and expand their M&A footprint.
Speaking at the Vietnam M&A Forum 2021 earlier this month, Vo Ha Duyen, President of the Vietnam International Law Firm, said, "The EU-Vietnam Free Trade Agreement (EVFTA) is highly beneficial to trade between 'EU and Vietnam. Therefore, we anticipate an increase in cross-border mergers and acquisitions and investments in Vietnam in general. "
Duyen noted that Vietnam is committed to phasing out the economic needs test for foreign-invested enterprise (EIA) retail outlets five years after the entry into force of the EVFTA.
"All FIEs will be allowed to provide Internet services such as data processing," she said. "Within five years, the Vietnamese authorities will give favorable consideration to the proposal of EU financial institutions to allow the total stake held by foreign investors in two Vietnamese commercial stock banks up to 49% of the share capital.
The De Heus Group, one of the world's leading suppliers of animal nutrition products, is one of those European groups that has signed agreements for the purchase of the animal feed business of the Masan Group, which includes ANCO, MNS Feed and Proconco.
MNS Feed covers 13 animal feed plants and one premix plant, with a combined total production capacity of almost four million tonnes, strengthening De Heus' position in Asia's largest animal feed market. South East.
Meanwhile, STADA Service Holdings BV, a subsidiary of German pharmaceutical company STADA Arzneimittel AG, has steadily increased its stake in Vietnamese pharmaceutical company Pymepharco in recent years. STADA initially partnered with Pymepharco in transferring the technology, allowing the Vietnamese pharmaceutical company to produce a number of the German company's branded products. STADA became a strategic shareholder of the Vietnamese company in 2008. In its latest move, STADA acquired more shares to fully take over Pymepharco.
Meanwhile, Mainstream Renewable Power has acquired an 80 percent stake in a local company seeking to develop a portfolio of more than 400 megawatts of solar power projects in Vietnam. This agreement marks the latest indication of Mainstream's continued role as a catalyst for renewable electrification in Vietnam.
Gabor Fluit, Vice-President of the European Chamber of Commerce in Vietnam, said: "In recent years, most of the European investors have funded foreign direct investment in completely new projects in the fields of industry and services. We note that mergers and acquisitions (M&A) have not been an area of ​​great interest and involvement for European companies historically, but since the ratification of the EVFTA, we expect the market to acquisition of existing assets and / or shares of companies through mergers and acquisitions increases in the future. "
According to the Ministry of Planning and Investment, M&A transactions in Vietnam over the past 10 years have mostly been carried out by companies from Asian countries such as South Korea, Japan, Thailand and Singapore. Vietnam's investment environment is expected to improve further when it implements the commitments related to various FTAs ​​like the Regional Comprehensive Economic Partnership and others.
Fluit noted that this development facilitates the expansion of export markets and creates a base for Vietnamese companies to restructure, participate more deeply in the global value chain and improve their competitiveness. This not only helps promote the growth of trade, but also helps the flow of foreign investment, including investment through merger and acquisition activity in Vietnam.
This attraction will be further strengthened once the EU-Vietnam Investment Protection Agreement enters into force, which will increase the level of confidence in the legal system and framework when European companies want to start and / or expand their business activities in the United States. Vietnam, according to Fluit.
It will also give investors greater confidence to invest here and better protection of the capital brought to the market through an innovative dispute settlement mechanism and other safeguards, such as against expropriation without compensation.
"For this reason, we expect an increased level of interest from European companies in a number of business segments in the future," he underlined. "Renewable energy is a key sector that is attracting more European buyers to the Vietnamese M&A market. In addition to this, Vietnam will continue to attract the interest of investors in agribusiness, logistics, fast moving consumer goods and other industries and services.
Source: VIR