"The war ends with the liberation of Crimea": emerging Europe this week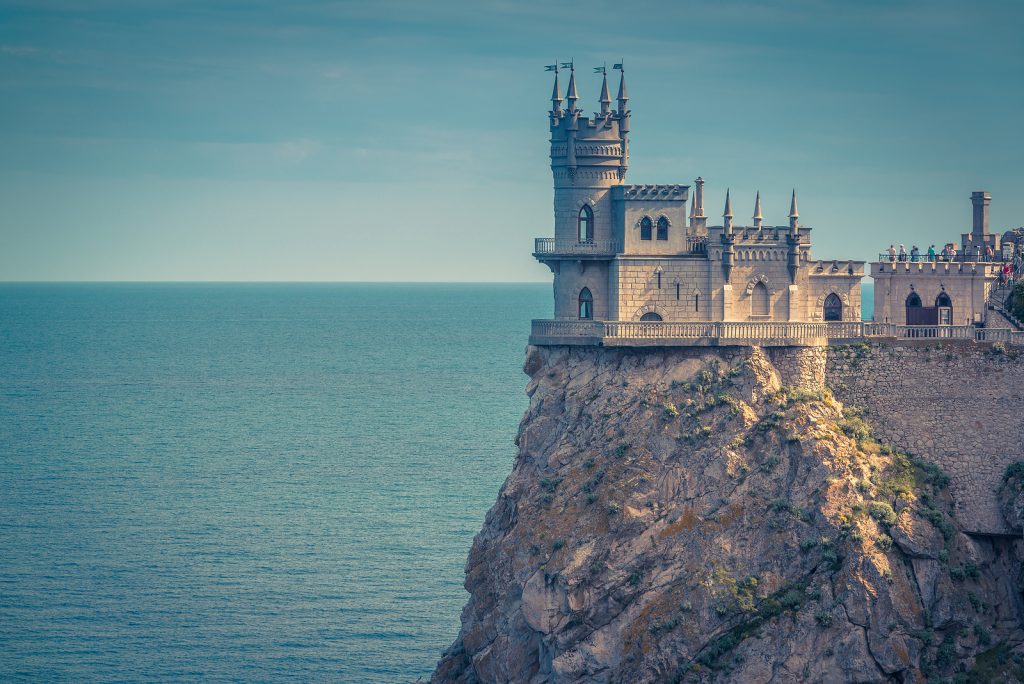 You can read all of our coverage of Russia's invasion of Ukraine, including explanations and articles offering background and background information here.
---
The Russian invasion of Ukraine
The war in Ukraine began with Crimea and must end with its liberation, Ukrainian President Volodymyr Zelensky said this week. Zelensky was speaking after a series of explosions hit a Russian air base on the occupied peninsula on Tuesday.
At least eight Russian fighter jets appear to have been damaged or destroyed in the attack on Saky Air Base, in stark contrast to Russian claims that none were damaged. Late Wednesday, the Ukrainian Air Force said at least nine Russian planes were destroyed on the ground following the explosions, which Russia says killed one person, injured 14 people and damaged dozens of people. houses nearby.
Kyiv has not publicly claimed responsibility for the attack, with an adviser to the president suggesting supporters may have been involved.
Crimea is internationally recognized as part of Ukraine, but the peninsula was annexed by Russia in 2014 after a referendum the world community condemned as illegitimate.
G7 countries are increasingly concerned about recent artillery and rocket fire around the Zaporizhzhia nuclear power plant. Russian forces killed at least 13 civilians and injured 11 others in a missile attack on Tuesday night, in an escalation of fighting around the plant.
The Russians used Grad missiles in the attack on the Nikopol district, across the Dnipro river from Zaporizhzhia.
The G7 said in a joint statement on Wednesday that the Russian attacks increase the risk "of a nuclear accident or incident" and endanger "the people of Ukraine, neighboring states and the international community".
The G7 called on Russia to immediately return control of the plant to Ukraine.
The first grain ship to leave Ukraine under a UN-backed deal last week docked in Turkey on Wednesday, following a report that he has finally found a buyer for his maize. The Sierra Leone-flagged vessel Razoni left the port of Odessa on August 1 carrying 26,000 tons of maize and was due to dock in the Lebanese port of Tripoli last weekend.
But Ukrainian officials said the five-month delay in the shipment caused by the Russian invasion prompted the Lebanese buyer to cancel the deal once the ship was already at sea.
The UN has said it now expects to see a 'great increase' in requests from vessels to export Ukrainian grain after transit procedures were agreed by Russia, Ukraine, Turkey and the nations United.
The number of incoming vessels is expected to "increase in the near future" as grain deals are reached, said Frederick Kenney, acting UN coordinator at the Black Sea Initiative Joint Coordination Centre.
A European Union ban on Russian coal imports went into effect on Thursday. All forms of Russian coal are now banned in the European Union, a move the European Commission says will impact around eight billion euros of Russian exports a year.
The EU's ban on coal imports from August 10 as part of a sanctions package against Russia that was announced in April was one of the first to directly target Moscow's energy industry.
European Commission chief spokesman Eric Mamer said last week in Brussels that he expected member states to stick to the sanctions, given that their leaders had endorsed them in the first place. unanimity at the European Council.
Other news
Kosovo is ready to resist a possible attack from Serbia as worsening conflicts with the Serb minority could lead to a new armed conflict, Prime Minister Albin Kurti told Reuters in an interview on Wednesday. Tensions between Serbia and Kosovo erupted again earlier this month when Pristina said it would force Serbs living in the north, who are supported by Belgrade and do not recognize Kosovo's institutions, to start using the number plates issued in Pristina.
Tensions between Poland and the European Commission flared up this week after leaders of Poland's ruling Conservative Party accused Brussels of failing to meet its obligations to Warsaw and threatened retaliation. A Commission spokesman replied on Tuesday that Poland had still not done enough to guarantee the democratic principle of judicial independence. The Commission has blocked billions of euros in pandemic recovery funds from Poland, arguing that the country's government is eroding democratic standards.
Russian pipeline flows resumed to Central Europe on Wednesday, ending a six-day hiatus, after Hungarian MOL Group has paid the transit fees owed to Ukraine, providing a temporary solution to the latest Russian energy supply disruption. MOL said oil was flowing again in the southern branch of the Druzhba, or Friendship, pipeline which it had reached Slovakia and is expected to reach Hungary on Thursday. Oil flows, however, are not expected to resume Czechia.
Hundreds of people took part in a second demonstration this week to demand Bulgaria continue on the road to gas independence from Russia. Protesters gathered outside the presidential building in Sofia and said they wanted the country's current caretaker government to reject Russian gas and maintain the policies of the former pro-Western government. Atanas Sharkov, one of the organizers of the protest, insisted that Gazprom stop being Bulgaria's sole gas supplier.
Moldova cannot afford to pay for Gazprom's natural gas in August and will have to hope for a postponement, the head of its national gas company said on Wednesday. Moldova and Gazprom entered into a five-year contract which started on November 1 last year and requires prepayment by the 20th of each month. "I can tell you straight away that we are not in a position to pay," Moldovagaz chairman Ion Ceban told the Moldovan news site NewsMaker. "We will cover July, but we cannot make the advance payment for August. It's clear.
Armenian Authorities say in October they will conduct the Caucasus nation's first census in more than a decade and only its third since post-Soviet independence, after two postponements due to the Covid-19 pandemic. Questionnaires will be completed electronically for the first time. Prime Minister Nikol Pashinyan's government has announced that the census will take place from October 13 to 22, with its results to be summarized in a year's time.
from Kyrgyzstan The president has given final approval for the creation of a creative industries park which the government hopes will attract professionals working in IT, film, music and design through tax breaks. The incentives approved by Sadyr Japarov will cover 20 different types of activities and will extend to foreign companies and businessmen as well as those from Kyrgyzstan. The main criterion is that entities based in what will be known as Creative Industries Park must show that 90% of their operations are based on creative activities.
UN experts on Wednesday denounced a decision Belarus to withdraw from an international agreement that defends the right of people to access information, as well as justice, in environmental matters. The Aarhus Convention, adopted in 1998, also requires that individuals exercising these rights should not be persecuted, penalized or harassed for doing so. Belarusian President Alexander Lukashenko signed a decree on July 18 effectively ending the country's participation. The withdrawal is expected to take effect on October 24.
Dua Lipa was named honorary ambassador of Kosovo during a ceremony at the president's office in Prishtina. The singer, 26, was born in London to Albanian parents but spent much of her childhood in the Balkan state. Lipa moved to Prishtina with her family after Kosovo's declaration of independence in 2008, but returned to London aged 15 to pursue a career in music. The award-winning pop star said it was an "honor and a privilege" to represent her home country and vowed to use her platform to "make a difference" for the independent nation.
---
Unlike many news and information platforms, Emerging Europe is free to read, and always will be. There is no paywall here. We are independent, not affiliated with or representing any political party or commercial organization. We want the best for emerging Europe, nothing more, nothing less. Your support will help us continue to promote this magnificent region.
You can contribute here. Thanks.