Russian actions 'clearly' genocidal in Ukraine, Europe 'funds' it: Cheney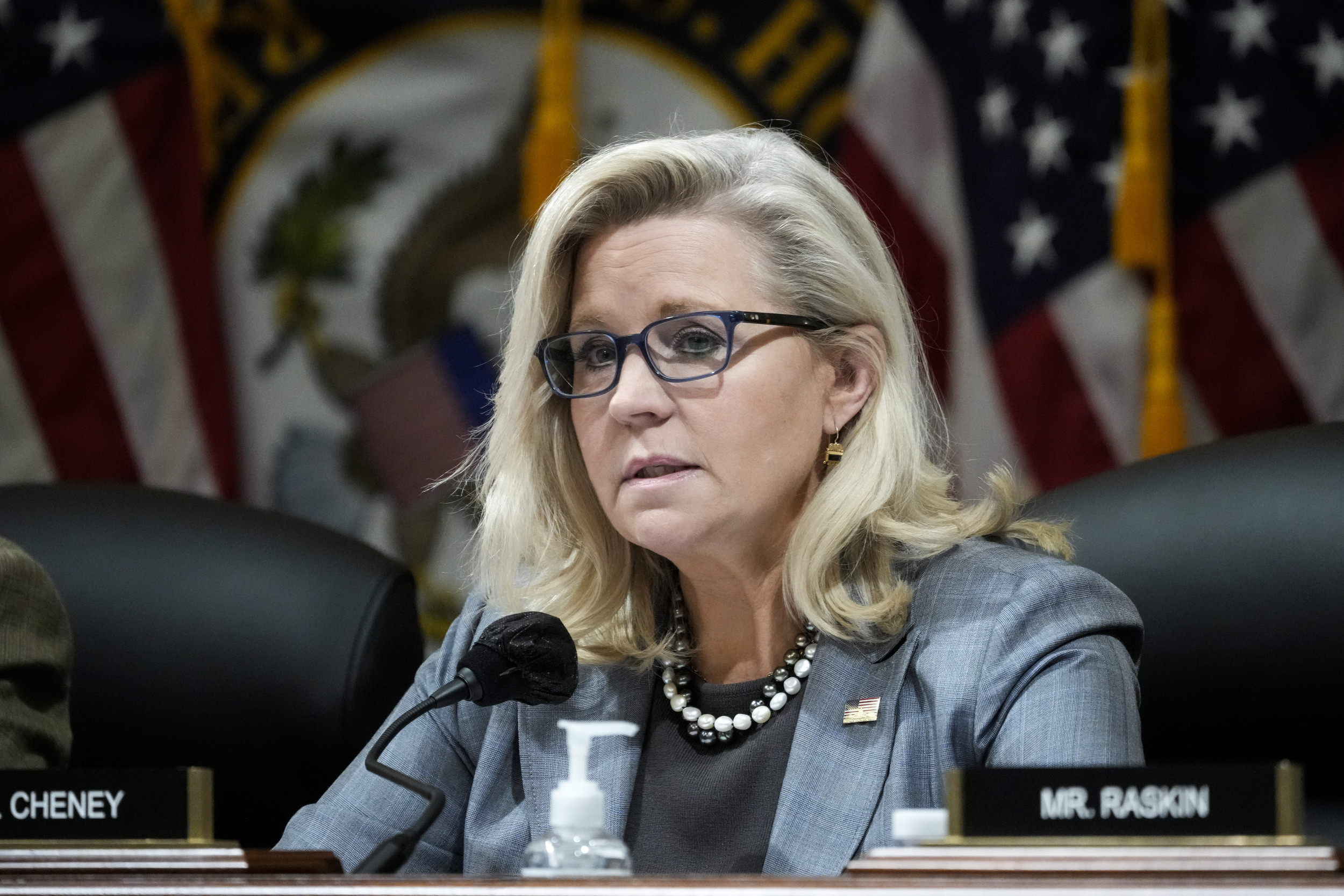 Representative Liz Cheney, a Republican from Wyoming, described Russia's alleged war crimes in Ukraine as "clearly" genocide, criticizing European nations for "funding" the "genocidal campaign".
A number of international journalists reported that Ukrainian civilians had been shot in the back of the neck with their hands tied in Russian-occupied areas for several weeks. Mass graves with hundreds of bodies have been reported, and President Joe Biden has declared his Russian counterpart Vladimir Putin a "war criminal".
During a Sunday morning interview with CNN, Cheney was asked about a Friday missile strike on a train station that left dozens of Ukrainian civilians dead as they tried to flee west.
"I think it's clearly genocide," Cheney replied. The Congresswoman went on to say, "Europe needs to understand and address the fact that you have a genocidal campaign… I also think Europeans need to understand that they are funding this genocidal campaign. I understand the economic consequences for Western European countries if they were to impose the kind of oil and gas embargo that the United States imposed on Russian oil and gas, but they have to. »
"We must do everything we can to increase our own domestic production to ensure that we can supply them as much as possible," the MP continued. "But they have to understand that every time, every day they keep importing Russian oil and gas, they are funding Putin's genocide in Ukraine."
Peter Stano, Spokesperson for Foreign Affairs and Security Policy at the European Commission, said Newsweek that they normally do not comment on the remarks of individual legislators in third countries. However, he highlighted some facts about Europe's response to the crisis.
Europeans "understand very well what is happening in Ukraine and are the first to be interested in seeing [an] end of the Russian invasion, because it is our direct neighborhood and we are witnessing a war right on our doorstep, on our immediate borders," Stano said in an email. The spokesperson highlighted the billions of euros that European nations have provided for humanitarian aid and military assistance to Ukraine, as well as the "4 million Ukrainians who have fled bloodshed and Russian bombings" who are now taken care of as refugees in Western Europe.
Western European countries largely aligned with the United States in imposing tough financial sanctions on the Russian economy and Moscow's elite, but were reluctant to quickly ban Russian energy imports.
Newsweek contacted the Russian Embassy for comments.
Putin launched the full-scale invasion of Ukraine on February 24, bizarrely claiming that Ukraine was run by "neo-Nazis" and needed to be "denazified." In reality, Ukrainian President Volodymyr Zelensky is Jewish and had family members who died in the Holocaust genocide perpetrated by the German Nazis during World War II. When Zelensky was elected in 2019 with nearly three-quarters of the vote, Ukraine's prime minister was also Jewish.
Russia's unprovoked aggression received swift and widespread international condemnation. In a historic vote by the United Nations General Assembly, 141 nations formally condemned Moscow's actions against its Eastern European neighbor. Only four countries – Belarus, Syria, Eritrea and North Korea – voted in favor of Russia. Last week, the General Assembly also voted to suspend Russia from the United Nations Human Rights Council over alleged war crimes in Ukraine.
Russia has said the war crimes charges are false. He argued that many of the alleged war crimes are false propaganda created by Ukraine, despite several international journalists corroborating the reports. Russia also accuses Ukraine of committing genocide against Russian speakers in Ukraine.
"The special operation in Ukraine is the result of the kyiv regime's reluctance to stop the genocide of Russians by fulfilling its obligations under international commitments," Kremlin Ambassador to the United States Anatoly Antonov said. Newsweek in an interview published Friday. There is little, if any, evidence to support this accusation. Zelensky himself is a native Russian speaker, who was criticized by his opponents for not speaking Ukrainian well when he ran for president.
As Cheney pointed out, European nations have been reluctant to cut off Russian oil and gas imports. Europe currently depends on Russia for around 40% of its natural gas supply, Reuters reported. Last year, the European Union imported about $108 billion worth of energy from Russia, which was by far its biggest import from the country, according to World Economic Forum.
While the United States banned the import of Russian oil, it represented only about 8% of the country's energy needs. The UK has said it will wean itself off Russian energy by the end of 2022, but other western European countries have taken less aggressive stances. However, Germany, the European Union's largest country by population, said it was trying to follow Britain's lead.
"We are actively working to free ourselves from the importation of [Russian] oil and we think we can get there this year," Chancellor Olaf Scholz told a news conference on Friday.