Resentment and fake memes: In Eastern Europe, support for refugees is under threat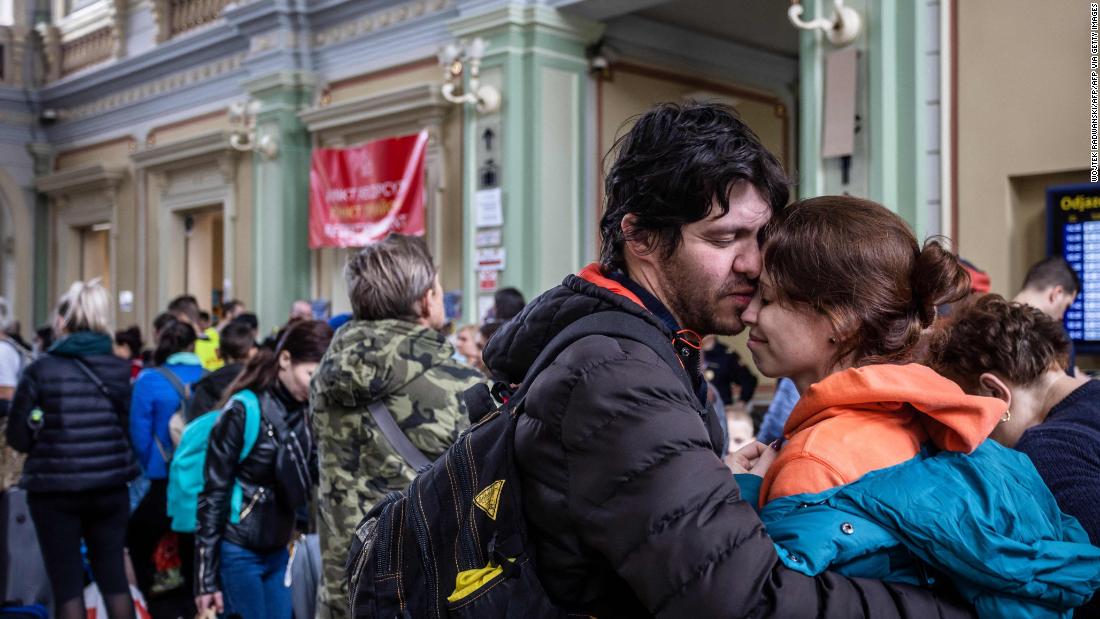 A few weeks ago, when I was going to the town hall of my neighborhood to take part in the census that Romania is struggling to carry out, a man grabbed my arm. He warned me not to tell the interviewer that I live alone or the government would start bringing in Ukrainian refugees to live with me.
It was not the first time that I had heard such nonsense.
On the Ukrainian border in the early days of the war, I saw two stories emerge.
First, I saw tens of thousands of Ukrainians running for their lives. I saw people arriving late at night in freezing temperatures, happy to find shelter after waiting many hours to walk across the Romanian border.
Everyone, publicly and privately, was trying to participate and help in any way they could.
Then I started noticing the resentment and misinformation that some very vocal Romanians spouted on social media: countless unsourced posts on social media filled with images of luxury cars with Ukrainian license plates , for example, implying that refugees are well off and should not need help.
I kept reading claims that wealthy Ukrainians were waiting to enter Romania, including capable men who were not allowed to leave their country but bribed their way out. (In fact, I personally witnessed the opposite. At the border, I saw women and children dropped off by husbands, fathers and partners who returned to fight. Couples separated and made their farewells through a chain border fence.)
Hundreds of miles away from this reality, social media has been flooded with allegations, such as an unverified personal Facebook account falsely claiming that refugees were giving bribes of $700, $1,000, or $1,500 ( in euros) to leave Ukraine. Some tabloids picked up the trend with clickbait headlines reading "The Ukrainian Scam. How War Refugees Get Rich in Romania".
The state of the economy is making things worse.
These are not just my observations.
Without control, things could get worse. We could see an increase in cases of verbal and physical abuse as well as a growing risk of human trafficking, warns World Vision.
Politically, this refugee crisis is quite different from the last one in Europe. In 2015, as Middle Eastern, Afghan and African refugees and migrants poured into Europe, anti-immigrant politics exploded. Now that refugees are arriving from Ukraine, most populist politicians have expressed no resentment.
How long this will last is an open question.
Populists are often adept at navigating political crises and, as always, their stance on Ukrainian refugees may be calculated. Anti-Russian sentiment in Central and Eastern Europe has always been very strong, and the Russian invasion of Ukraine has only strengthened it further. It would not be beneficial for any politician to go against this sentiment.
That being said, if a worsening economic situation fuels public sentiment that Ukrainian refugees are not carrying their own weight, politicians might change their minds.
What can be done? Organizations working with refugees constantly call for stronger integration. Communication campaigns can demystify false information disseminated on social networks. Educating people about refugees helps bring them closer to the community.
These are just a few things that could help prevent the spread of misinformation, better integrate Ukrainian refugees, and curb populist political backlash.
As at least one activist working with refugees has said, a refugee is someone who has survived and who can create the future. Whether Europe will allow Ukrainian refugees to create that future in their adoptive homes remains to be seen, especially as these countries grapple with economic hardship and an almost inevitable energy crisis this winter.