Pressure mounts on US and Europe to shut down Russian oil and gas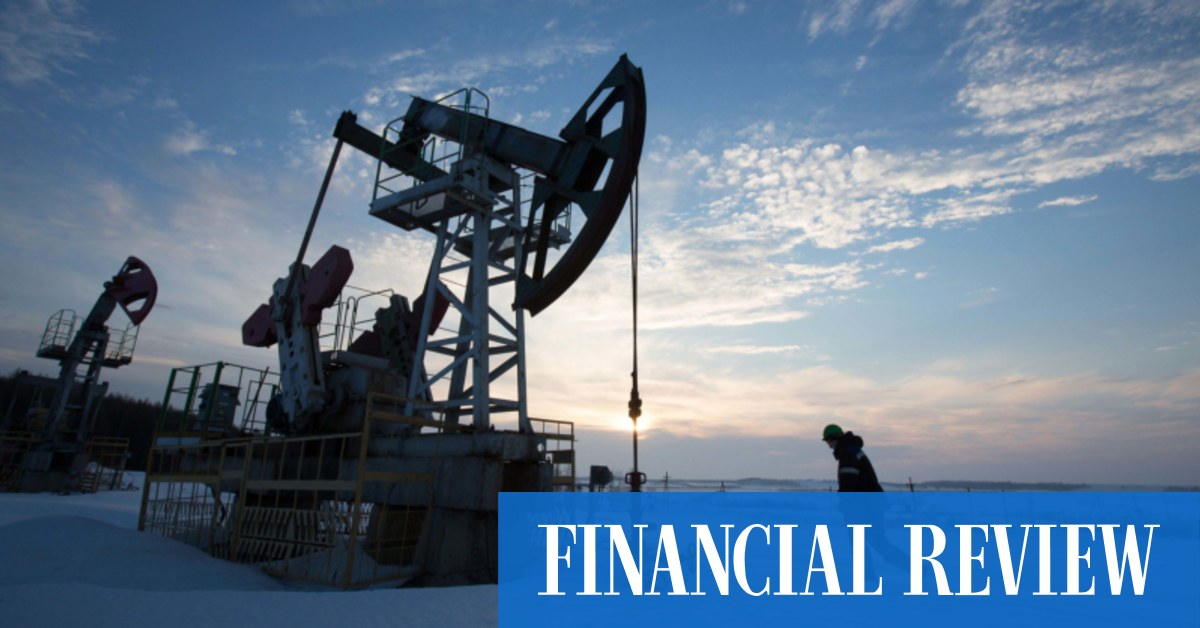 This echoed a Republican call in the proposed US Energy Independence from Russia Act, which requires concrete steps to boost domestic production capacity and replenish the country's strategic petroleum reserve.
Ms. Pelosi has backed down from much of the Republican agenda — like reviving the Keystone pipeline or restarting oil and gas leasing on federal lands and waters. She said she was "not for drilling on public land," but was open to considering "a gas tax holiday."
Mr Putin used a phone call with Saudi Crown Prince Mohammad bin Salman to chafe at the West's "unacceptable" politicization of global energy supplies.
The West continued on Thursday to add new non-energy sanctions to Russia. Britain excluded Russian airlines and space companies from its insurance and reinsurance market, the United States and Britain tightened sanctions against oligarchs, and Aeroflot was cut off from international ticketing systems. .
But future sanctions measures now focus entirely on oil and gas, which have largely escaped sanctions as politicians in Russia-dependent countries fear their constituents will balk at higher energy and gas prices. oil.
Russia, one of the world's top three oil producers, sends around 2.5 million barrels of crude oil a day to Europe, about a third of which arrives through the Druzhba pipeline via Belarus. This represents around a quarter of the European Union's demand.
The United States buys about 200,000 barrels a day of Russian crude – about 3% of total imports – and 500,000 bpd of other petroleum products.
"Under President Biden's watch, we have set a new record for Russian oil imports and we are pleading with OPEC to produce more," said Senate Republican Minority Leader Mitch McConnell.
Many buyers are already "self-sanctioned": There are reports of Western companies refusing to buy Russian crude, due to concerns about insurance, logistics, trade credit and potential sanctions.
Energy Aspects reported this week that Russian producers were struggling to unload up to 70% of their product. Due to its impurities, not all Russian oil can be redirected to other buyers.
Feeling the heat, Russia's second-largest oil producer Lukoil called for a ceasefire on Thursday – the first Russian company to speak out against the invasion.
"We call for an early cessation of the armed conflict and fully support its resolution through the negotiation process, through diplomatic means," the company said in a statement.
IEA details Russian change
Saxobank said the four Russian oil and gas majors that trade in London have suffered a combined collapse in their market capitalization of 95%, or $190 billion ($260 billion), since Mr Putin ordered the attack on Ukraine last Thursday.
Meanwhile, the International Energy Agency has put more emphasis on Russian gas, releasing a 10-point plan to cut Europe's dependence on Russia by a third. This year. The EU currently sources 40% of its gas from Russia.
IEA Director Fatih Birol said EU countries should not renew their supply contracts with Gazprom as they expire this year.
The IEA also said Europe should boost its gas reserves, seek energy efficiency and accelerate the switch to renewables.
the FinancialTimes reported that the EU was scouring the world for other sources of gas, and the IEA named Azerbaijan, Norway and Qatar as potential partners.
The Fed sees oil prices affected in a limited way
The price of Brent crude is trading above $110 a barrel as markets assess the possibility of a Western ban on Russian production.
On Thursday (AEDT Friday), Federal Reserve Chairman Jerome Powell said rising oil prices were hurting inflation more than GDP growth.
He said that for every $10 increase in the barrel of oil, inflation increases by 20 basis points, while creating a drag on economic growth by 10 basis points.
UBS Jonathan Pringle agreed that higher oil prices would have a relatively moderate impact on growth.
"Recent movements in oil prices should have little impact. Given the conflict in Ukraine, from these prices +/- $10 a barrel of oil should have little impact on US growth," he said in a note to clients on Wednesday.
"Our oil analysts see no significant disruption to Russian oil supplies so far, but at nearly 7 million barrels per day in a market of nearly 100 million bpd, Russian supply will be very difficult to compensate even if only part of it is closed – Iran and OPEC together will not be enough to fill the gap, "he said.
UBS estimates that an increase in oil prices of US$10/bbl causes inflation to accelerate by 25 to 40 basis points.