Poland condemns 'silence in Western Europe' over Russian deportations of Ukrainians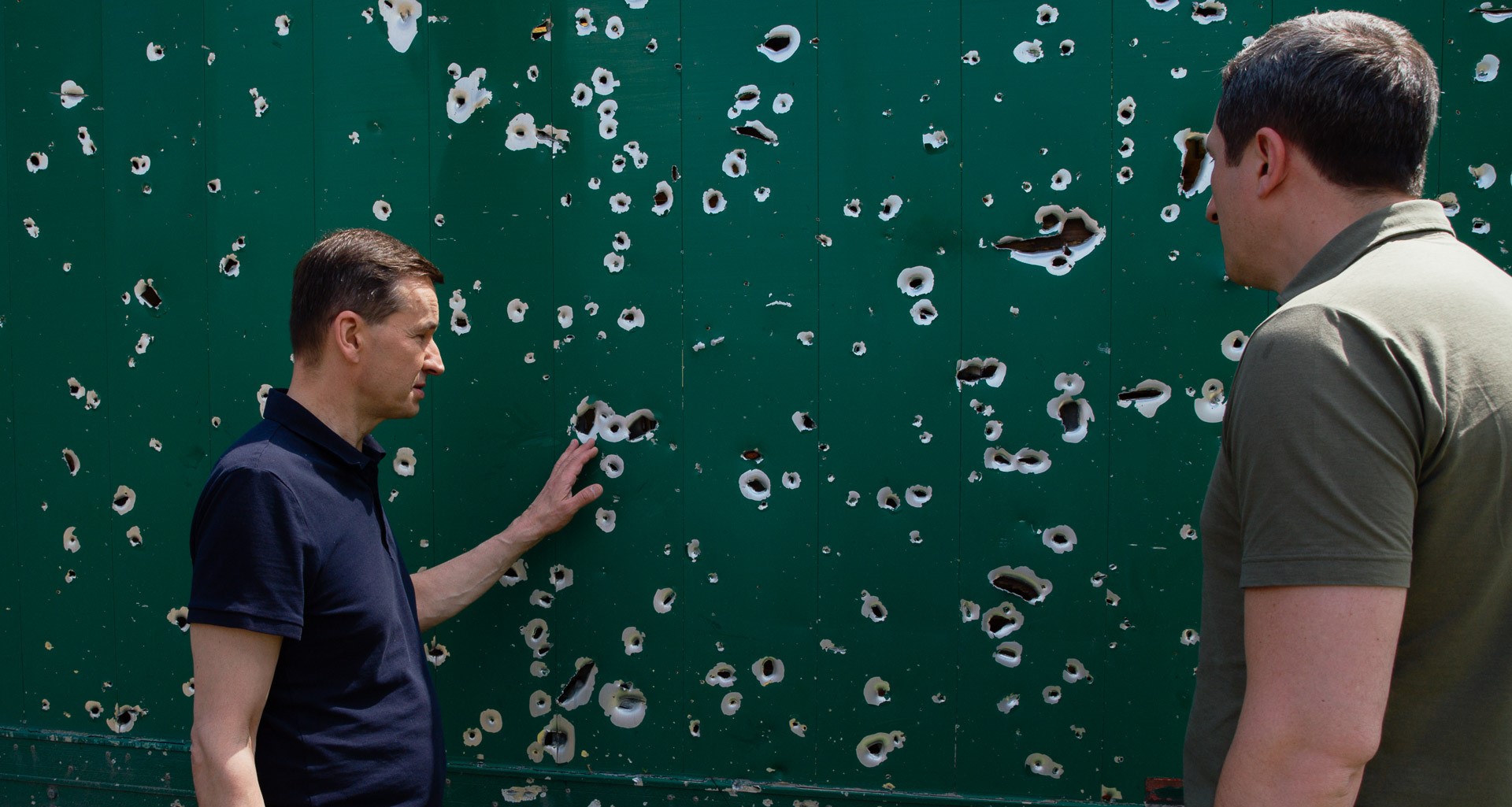 The Polish Prime Minister, during a visit to Kyiv, criticized Western European countries for not denouncing Russia's mass expulsion of people from Ukraine. He also pledged to make Poland an "economic hub for Ukraine", in particular by facilitating grain exports.
"The international community as a whole – if it wants to consider itself free, democratic and law-abiding – should speak much louder for Ukrainian citizens who have been deported to Russia," said Mateusz Morawiecki. "This is an exceptional crime, about which there is almost total silence in Western Europe."
Morawiecki noted Poles' own traumatic experience of deportations to Siberia at the hands of Russia and the Soviet Union in the past. "This criminal practice should be strongly condemned, and yet it has not been," he said, as quoted by Interia.
Last month, Ukraine's human rights ombudsman said nearly 1.2 million Ukrainians had been deported to Russia, including more than 200,000 children. The Biden administration has also announced that it has "indications that Ukrainians are being taken against their will to Russia".
Pentagon has seen 'indications' Russians moving Ukrainians to Russia 'against their will', says @PentagonPressSec to CNN commenting on statements by the Ukrainian government that 1.2 million Ukrainians have now been deported to Russia

— Hromadske Int. (@Hromadske) May 10, 2022
Morawiecki's remarks came as he led a Polish government delegation to Kyiv – the first time Ukraine has hosted such intergovernmental talks with another country since Russia's invasion in February. Among the participants were the Polish Ministers of Interior, Culture, Environment and State Property.
Another was Jarosław Kaczyński, Polish deputy prime minister and chairman of the ruling party. Speaking after the talks, Kaczyński noted that Poland and Ukraine have a "difficult history", but that "today there is the possibility of creating something completely new".
Ukrainian Prime Minister Denys Shmyhal announced during his visit yesterday the signing of eight cooperation agreements in the fields of energy, defence, customs controls, environment and national memory.
Zelensky announces "historic" joint customs control at the border with Poland
President Volodymyr Zelensky also presented Morawiecki and Kaczyński with Ukrainian state honors. "He rewarded our true friends, our brothers, for their constant help before and after the start of the war," Shmyhal was quoted as saying by Interia.
Since the start of the war, Poland has been one of Ukraine's strongest and most outspoken defenders on the international stage, calling for greater economic, military and humanitarian support for Kyiv and for tougher sanctions. tough on Moscow.
Speaking yesterday, Morawiecki said that "Poland will be an economic center for independent Ukraine". This will include "improvement of infrastructure to increase capacity that will allow the export of grain [from Ukraine] in the Middle East, Africa and other countries".
Russia's blockade of Ukrainian ports has made it difficult for the country, normally one of the world's largest grain exporters, to transport the produce. This week, Polish President Andrzej Duda visited Egypt, a major grain importer, to discuss efforts to unlock exports.
Polish president visits Egypt in hopes of unblocking Ukrainian grain exports
Main image credit: Krystian Maj/KPRM (below CC BY-NC-ND 2.0)
Daniel Tilles is editor-in-chief of Notes from Poland. He has written about Polish affairs for a wide range of publications, including Foreign Police, POLITICO Europe, EUobserver and Dziennik Gazeta Prawna.