People are on the move: GLP appoints Europe Asset Management, head of ESG [updated] | New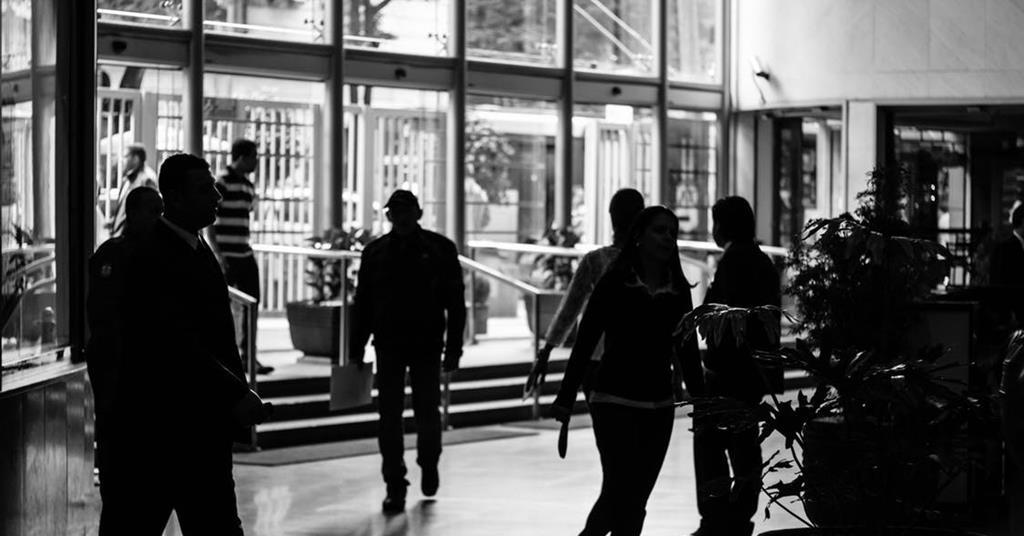 GLP, Crestbridge, The Bank of NT Butterfield & Son, EQT, Principal Real Estate Europe, IPFM, LaSalle, Catella Real Estate, Redos, Deutsche Logistik, La Française REM, Modulous, Deutsche Investment, Centerscape Deutschland & Co, Atrato, Global Student Accommodation , LTIIA, JLL, Technical data, TA Realty, SVPGlobal, Commerz Real
GLP – The investor and developer of logistics warehouses and distribution parks has appointed Natali Cooper as portfolio manager, asset management and ESG, Europe. Cooper will be responsible for the continued implementation and evolution of the strategy across the European company. In addition, Cooper will remain in charge of portfolio and asset management functions as an ongoing strategic priority for the company.
EQT – Masahiko kato has been appointed responsible for the EQT infrastructure in Japan. Masahiko most recently served as Deputy Managing Director of Private Equity and Infrastructure at Mitsubishi Corp.
Principal Real Estate Europe – Nick gunn has been appointed fund manager working on the Principal European Core Fund. Gunn will work in conjunction with Giles Smith, Head of Fund Management at Principal Real Estate Europe, continuing to grow Principal's core European strategies. Gunn is from International Property Funds Management. Previously, he worked in the Acquisitions and Disposals team of Credit Suisse Asset Management and held several other positions with real estate companies, including CBRE and Propertylink in Australia.
JLL – Mateusz Gołembiewski has been appointed human resources manager for the Central and Eastern Europe and Russia region. He has 15 years of experience in developing corporate strategies and operations in this area, and will lead HR teams in Poland, Czech Republic, Romania, Slovakia, Hungary and Russia. Prior to joining JLL, Gołembiewski was Head of Talent Management – Europe at Technical data. He also previously headed the HR function for Central and Eastern Europe, Middle East, Africa and South Asia at CooperVision, as well as Reckitt in Poland and the UK.
Commerz Real – Barkha Mehmedagic, Head of Group Asset Funding and Treasury at Commerz Real, also assumed responsibility for marketing to institutional investors. She is also a member of the management of Commerz Real Capital-Management. Mehmedagic was responsible for business development in Asia at Eurohypo before joining Commerz Real in 2006.
TA Realty – Nicole dutra grinnell, a 19 year veteran of the TA Realty team, has been appointed portfolio manager for TA Realty's core-plus logistics strategy. Grinnell has also joined the TA Realty investment committee where she will be called upon for her knowledge developed over many years in the management of private equity real estate portfolios. Most recently, she was a member of the team responsible for the company's diverse core strategy. In addition, she sits on the Company's Acquisition Committee and has served as a portfolio manager for core segregated accounts and closed-end value-added funds spanning multiple real estate sectors including logistics.
Student accommodation around the world – Alec burger was appointed non-executive chairman. Based in the United States, Burger will work closely with the GSA leadership team to support global growth, with a particular focus on North America, reinforcing the continued expansion of the business following entry into GSA in the US market in 2020. Burger is a former president and CEO of GE Capital. and GE Capital Immobilier. founder of GSA, Nicolas porter, will continue to be an active member of the Board of Directors to support transactions, capital and relationships with key stakeholders. Porter will work alongside Burger on GSA's global expansion plans, develop executive leadership, and achieve strategic and performance priorities. Additionally, as part of the Board's Strategic Review, it was agreed that the CEO Will rowson will be leaving the firm at the end of 2021, allowing time for a smooth transition with the management team and new appointments in the United States. A process to appoint a new CEO is underway, the GSA said.
Catella Real Estate – The Munich real estate fund manager has appointed Andreas Wesner general manager and spokesperson. Wesner joins us as Head of Transactions – Northern Continental Europe at LaSalle Investment Management. Prior to LaSalle, Wesner worked in investment management and acquisitions in AXA Investment Managers, The Carlyle Group and Merrill Lynch Management.
SVPGlobal – The investment firm has appointed Anders Hemmingsen and Joseph Pontrello as Managing Directors in London and Greenwich, respectively. Hemmingsen and Pontrello will play a critical role in researching, evaluating and executing investment opportunities for SVPGlobal's real estate platform, as well as providing support and information on the company's existing investments. . SVPGlobal also recently hired Dan Raffe as Managing Director of the North America investment team focusing on real estate asset management. The firm also appointed Jeff Johnson to its advisory board to assist real estate franchising in North America. Hemmingsen joins from German bank where he held the position of head of CRE special situations Europe. Prior to Deutsche Bank, he held various positions at HSBC in Canada and London in the areas of real estate finance and investment banking. Pontrello joins from Fortress investment where he held various positions, including that of general manager of real estate and credit funds. Pontrello began his career at Credit Suisse as an investment banking partner where he rotated within leveraged finance groups and financial institutions. Raffe was Global Head of Portfolio / Asset Management at NorthStar Colony. Prior to Colony Northstar, Raffe was Managing Director of Cushman & Wakefield, Vice President of Structured Finance and Equity Investments at GE Business Property and Senior Vice President at USBX. Johnson was the managing partner of Lakeshore Holdings and CEO of Black Creek Diversified Property Fund. Johnson was also CIO and Chairman of the Investment Committee of Equity Office Properties Trust and its predecessors from 1990 to 1999 and from 2003. He was a founding partner, managing director and co-head of US investments for the Lehman Brothers' world's leading private real estate company. equity funds.
Atrato – The alternative management and advisory group has appointed Guillaume Gould the new role of Advocate General. Graduated from SJ Berwin, he then worked for Ashurst and Eversheds, mainly in the area of ​​real estate finance. More recently, he spent several years internally within specialized banking companies UTB and Cynergy Bank. Gould will oversee the legal function, provide comprehensive legal and business advice to Atrato, and coordinate external legal relationships for the group's clients, including its listed Supermarket Income REIT fund.
La Française property managers – Arthur brizard and Benjamin Fanget have both been promoted to Deputy Director of Investments. Since 2014, Brizard has helped lay the foundations for the range of institutional real estate products. In 2016, Fanget – with seventeen years of experience in real estate – joined the institutional division and provided its expertise, in particular for the acquisition and development of value-added operations and managed residences. Pierre-Edouard Niel and Emeric Poyer were appointed investment manager and investment partner, respectively. Niel brings to La Française REM more than nine years of experience in office real estate (development and promotion) while Poyer has in-depth knowledge of real estate financing and experience at the international level.
Redos Group – Marco dibbern was appointed to create and lead the urban logistics pole as general manager. Dibbern joins from Deutsche Logistik Holding, where he was responsible for the development of projects in logistics and industry in northern Germany.
Deutsche Investment – Achim Ellguth has been appointed Head of Asset Management at DIR Deutsche Investment Retail. Ellguth takes responsibility for all asset management activities in the growing commercial real estate portfolio. His first job will be to build his team as part of the ongoing effort to grow the business of the company. Ellguth worked as an asset and portfolio manager, most recently as head of group portfolio management at Centerscape Deutschland & Co. DIR Deutsche Investment Retail is part of Deutsche Investment and was established in 2019 specifically to cover the retail grocery segment.
Ridge bridge – The private equity and real estate administration solutions firm has appointed Siân Dalrymple group risk director. Dalrymple will be responsible for overseeing and improving Crestbridge's risk management function and the development of its risk management services platform for its global customers. Prior to joining Crestbridge, Dalrymple was Executive Vice President, Head of Compliance and MLRO Group, and a member of the Executive Committee of NT Butterfield & Son Bank. Prior to that, Dalrymple was Managing Director of Deutsche Bank. Dalrymple has also held compliance positions for companies such as Bank of America, ABN AMRO, J Henry Schroder & Co, Société Générale and Guinness Mahon.
Modular – The construction technology company appointed Jason bennett-meere, as Chief Financial Officer. Bennett-Meere worked at Microsoft, where he was responsible for nurturing business partnerships and partnerships with Microsoft's management teams. He also worked at Nominet and at Deloitte as a financial partner.
Association of long-term infrastructure investors – Thierry deau, CEO and founder of Meridiam, has stepped down as president of LTIIA. It will be replaced by Vincent levita, founder and CEO of Infravia Capital Partners. Déau, who will become Honorary President, helped found LTIIA in 2014 as a nonprofit organization that today represents nearly $ 450 billion in infrastructure assets owned or managed by institutional investors and fund managers. Levita has been a member of the LTIIA Board of Directors for two years.
Alantra – The company strengthened its investment banking capacities by integrating a real estate and hotel team in Paris. The new real estate and hotel sector team is made up of five professionals, including three partners. Working together since 2016 in the capital markets department of the Babylone Group, the three new partners—Yonel Marelli, Richard Desgroppes and Jérémie Senior.