Mel Gurtov: The Great Energy Game in Europe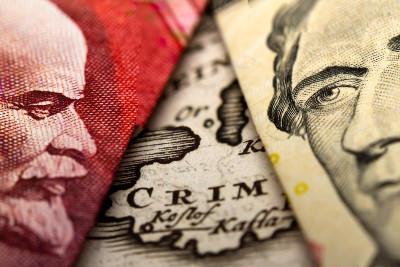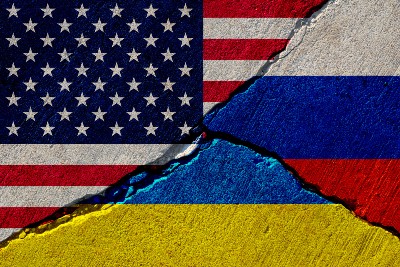 Winter will not be long in coming to Europe. Before that, most European countries have to ask themselves how long and to what extent they will be able to manage the decoupling of Russian energy.
Due to the war in Ukraine, oil and natural gas are the main currencies, which means that energy policy is key in determining the future of the war. Oil and gas are funding Putin's war, limiting Europe's response to it, and largely determining the side of the rest of the world.
Jason Bordoff, director of the Center on Global Energy Policy at Columbia University, said: "One of the consequences of this conflict is a fundamental realignment of the global energy system, trade relations and geopolitical alignments, China and the India being more closely aligned with Russia".
These two countries buy about half of Russia's oil exports, at a whopping 30% discount. That's a lot for both, allowing Beijing and New Delhi to diversify their supply outside the Middle East and bolster their economies with cheap fuel.
On the face of it, Russia's dependence on energy exports, which account for around 40% of the country's income, remains firm. Besides China and India, Russia has customers in Africa and other parts of Asia.
Globally, gas and oil imports from Russia have fallen by only 15% in recent months. This is consistent with the overall international political response to the Russian invasion, in which most countries outside the European Union (EU) and North America remained aloof, unwilling to openly criticize Russia, usually out of concern for their energy supply.
Still, some experts believe that these alternative customers are not enough to offset Russia's European market. In fact, they say, the lack of foreign markets is just one facet of Russia's "imploding" economy.
A major dilemma for all countries that sanction Russia is that, thanks to rising energy prices, Russia's revenues continue to rise even as its deliveries decline. Six of Russia's top ten fossil fuel importers are EU members, and the combined value of all EU members' imports from Russia is around $100 billion to date.
During the first 100 days of the Russian invasion of Ukraine, the EU accounted for 61% of Russia's fossil fuel export revenue. This dependence is slowly changing as a number of countries disconnect from dependence on Russian fossil fuel exports. Scandinavian countries and the Baltic states are rapidly disconnecting, while Germany, Italy and the Netherlands are progressing very slowly as they try to increase their reserves.
The EU's fight to end dependency
EU sanctions against Russian oil will be complete by the end of the year. Natural gas from Russian company Gazprom, which supplied around 40% of the EU's total gas consumption, appears to be on the verge of shutting down, after weeks of switching on and off as Putin sought a leverage effect on the EU. Six countries have now had their gas cut off by Gazprom. "Putin is playing with our addiction," said a European lawmaker, particularly against Germany. "Putin's energy blackmail", summarizes the head of the European Commission.
Putin thinks he's in the driver's seat, but so far the pressure on the EU isn't working. How?
First, the finance ministers of the G7 group, meeting at the end of July in Germany, faced the dilemma of banning Russian oil imports by agreeing to cap oil prices with the cooperation of banks, insurers and other companies that allow Russian oil to get to market. If this so-called buyer's cartel works, Russia's oil revenues will decline but still be enough to ensure that Russia continues to ship oil to Europe. (There's some doubt about that, though.)
Then the EU drew up a common plan on the consumption of natural gas, and this despite the great differences between them, ranging from Germany, which is by far the largest gas consumer, to Spain and Portugal, which are among the least, and Hungary, which refuses to accept limits. The EU agreement reduces natural gas consumption by 15% until next spring.
In the meantime, he is finding new sources of natural gas, such as Nigeria, Algeria, Norway and Azerbaijan. The combination of reduced consumption and new sources led an EU official in early August to claim that the EU had reduced its dependence on Russian gas from 40% to 20%. But the political challenge remains: will EU unity stand firm as their economies shrink and the spirit of sacrifice for Ukraine fades?
Breaking out of the high consumption model
The other challenge for the EU energy situation concerns climate change policy. Europe has been a leader in reducing carbon – nearly 30% since 1990. But it needs to do more, and the heatwave and wildfires now raging across Europe should be compelling.
Germany, which has historically contributed the most to global warming among European countries – although much less than the United States and China, it should be noted – has a key role in halting and reversing the global warming. Lectures to developing countries on abandoning fossil fuels will not be enough these days, because the EU is not setting a good example.
Their consumption of fossil fuels must be drastically reduced and economic "development" must be redefined to fit a new era of environmental responsibility.
How sad that it takes a war to find out.
Mel Gurtov, syndicated by voice of peaceis Emeritus Professor of Political Science at Portland State University and blogs at In the human interest.