Made in emerging Europe: Ready Player Me, Boomio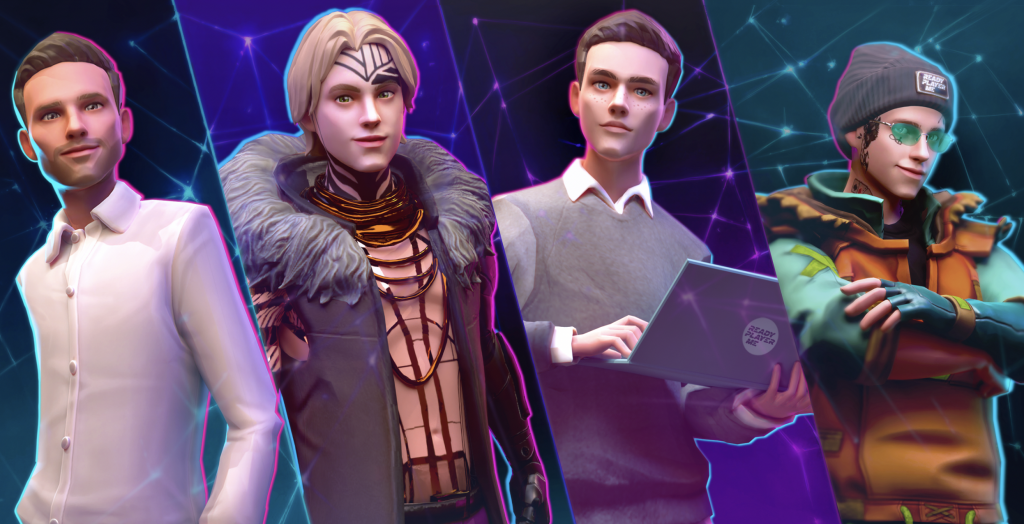 Emerging Europe's start-up scene is thriving: new funds and new ideas are constantly coming to market. To keep you up to date with the latest investments, innovations, movements and agitators, every week Emerging Europe gives you an overview of the news of start-ups in the region.
---
Ready player me: Estonian gaming startup raises US$56 million
Although it is incredibly difficult to create a game or a virtual world, the Estonian Ready Player Me aims to make the task a little less painful for the developers by removing an important and complex part on which they must spend their time: the creation of an avatar creator.
Ready Player Me's tools give developers a world-class avatar creator they can onboard in days. This leaves more capacity for the core experience of their games and, according to the company, will result in a better overall experience.
Investors agree. On August 23, the startup announced a US$56 million Series B funding round led by Andreessen Horowitz (a16z) and including many other investors.
More than 3,000 applications on Web2 and Web3 already integrate Ready Player Me, including VRChat, Spatial, Somnium Space, RTFKT and many more.
The company is also already working with individual designers and fashion brands such as Adidas, New Balance, Dior, Pull & Bear and Warner Brothers (Dune movie outfits) to enable cross-game avatar assets across the metaverse. . The platform also provides distribution through its network and opens up new revenue opportunities through the sale of interoperable avatar assets and an in-game economy.
"What will unlock the true metaverse experience is interoperability between games, worlds and apps and a consistent identity for users across all experiences," says Timmu Tõke, co-founder and CEO of Ready Player. Me.
"We believe it is essential for users of virtual worlds to create an avatar they love and to purchase avatar skins and accessories that work across the metaverse and are not stuck in one game. injection of funds will allow Ready Player Me to continue to evolve the avatar system to make it more flexible for developers, create new tools to help developers monetize avatar assets, and create tools for individual creators to participate in the cross-game avatar market."
"Ready Player Me is loved by both developers and gamers as the largest platform for avatar-as-a-service systems and is well on its way to creating the interoperable identity protocol for the open metaverse. ", adds Jonathan Lai, general partner at Andreessen Horowitz.
"We were deeply impressed by the team's blend of developer empathy, technical skill and entrepreneurial pragmatism, and couldn't be more excited to partner with them on this journey."
Boumio: A Lithuanian start-up that makes loyalty accessible to all raises 550,000 euros
Boomio, a Vilnius-based customer loyalty platform, raised €550,000 in an investment round led by Lighthouse Ventures and a syndicate of four European angel investors. It follows an increase of 215,000 euros last year.
Boomio says it's on a mission to make digital customer loyalty tools available to small and medium-sized businesses that can't afford to develop them in-house.
Currently, these tools are only available for the enterprise segment, as their in-house development costs thousands of dollars.
The company's online platform and mobile app allow companies to create and manage their rewards and loyalty system for a small subscription.
"We will help small and medium-sized businesses discover their loyal customers who generate approximately 80% of revenue and provide simple and effective tools to help them grow up to 2.5 times faster than their competitors," says Jonas Davalga, CEO and co-founder. by Boomio.
Robert Reich, Chief Investment Officer at Lighthouse Ventures, adds, "We see huge potential in what the Boomio team is working on and the ability to add value to the number of small and medium-sized businesses."
The company will use the new funds to improve its product and expand into the German market.
---
Unlike many news and information platforms, Emerging Europe is free to read, and always will be. There is no paywall here. We are independent, not affiliated with or representing any political party or commercial organization. We want the best for emerging Europe, nothing more, nothing less. Your support will help us continue to promote this magnificent region.
You can contribute here. Thanks.