Europe Telecoms: PE Deal Talk reaches a crescendo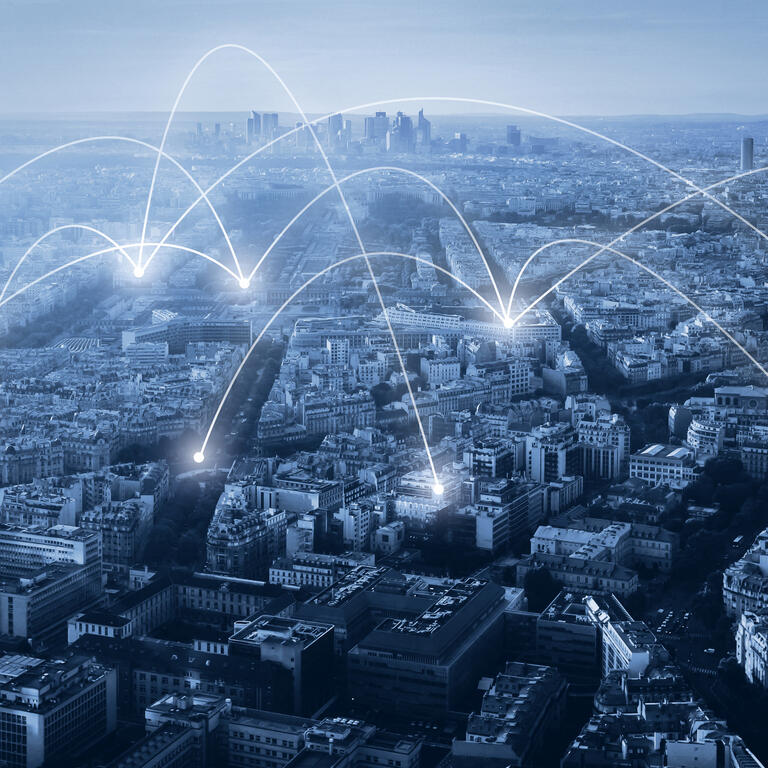 By Gabrielle Robinet
Competition and capital needs have dampened valuations in European public telecommunications, which could continue to increase private equity activity in the space this year.
The global pandemic has accelerated demand for connectivity, but European telecom stocks have seen significant underperformance in recent years.¹ We believe this reflects equity investors' reluctance to own companies that require large investments in networks with extended investment horizons that are potentially dilutive to capital returns. Over the past 12 to 18 months we have seen an increasing number of telecom operators in Europe being privatised, the most recent examples being the privatization of Iliad by Xavier Niel in 2021, and two large incumbents, Telecom Italia (TIIAY) and BT (BTGOF), seeing speculation in private equity-related deals. According to S&P Global Intelligence, global telecom deals accounted for 35% of total private equity deal value in 2020, up from 15% a year earlier, as COVID-19 accelerated overall value growth.²
The European telecommunications sector is mature but fragmented, with three to four players per country fueling competition. Organic revenue growth is limited, absolute debt is high and cash generation is currently under pressure from heavy investments in infrastructure (fiber and 5G) and spectrum payments. In order to remain competitive, operators have invested heavily in new technologies, improving networks to provide better quality and greater reliability. In turn, investment requirements are high and are expected to remain high in the short term. This has driven operators to increasingly use asset monetization to meet investment requirements and strengthen balance sheets – selling majority or minority stakes in their tower, fiber and/or data center assets to high valuations. Asset sale multiples ranged from 8.0x to 25.0x (EV/EBITDA), providing private equity owners who are generally more willing to make changes to the status quo the potential to boost returns.
Positive underlying trends such as demand for connectivity and digitization of services should drive long-term growth. Furthermore, it would appear that PE sponsors are willing to look further: once fiber and 5G investments are completed, companies should generate higher cash flow and achieve higher enterprise value multiples by assuming a well-invested network infrastructure.
We expect the current gap between private and public valuations to persist, and even if it does, the high flow of LBO-related deals will continue into 2022. Higher debt loads typical of owned names by PE. However, we see opportunities here to invest in higher coupon debt securities in companies whose asset coverage (high quality networks) may improve over time as the need for high performance connectivity increases. continues to grow.
¹ Source: Bloomberg. The DAX index increased by 34.97% between December 16, 2016 and December 15, 2021 (five years), while the SXKP (telecommunications index) underperformed at -23.4% over the same period.
² Long-term demand for communication tools attracts private equity capital to the sector," S&P Global Market Intelligence (spglobal.com).
This material is provided for informational purposes only and nothing herein constitutes investment, legal, accounting or tax advice. This document is of a general nature and is not addressed to any category of investors and should not be considered as individualized, a recommendation, investment advice or a suggestion to undertake or refrain from any action relating to the investment. Investment decisions and the suitability of this document should be made based on the individual objectives and circumstances of the investor and in consultation with their advisers. The information is obtained from sources believed to be reliable, but there is no representation or warranty as to its accuracy, completeness or reliability. All information is current as of the date of this document and is subject to change without notice. The company, its employees and its consulting accounts can occupy positions in all the companies mentioned. The views or opinions expressed may not reflect those of the company as a whole. Neuberger Berman products and services may not be available in all jurisdictions or to all types of customers. This material may include estimates, outlooks, projections and other "forward-looking statements". Due to various factors, actual events or market behavior may differ materially from the views expressed.
Investing involves risk, including possible loss of capital. Investments in hedge funds and private equity are speculative and involve a higher degree of risk than more traditional investments. Investments in hedge funds and private equity are intended for sophisticated investors only. Indices are unmanaged and not available for direct investment. Past performance is not indicative of future results.
This document is published on a limited basis by various worldwide subsidiaries and affiliates of Neuberger Berman Group LLC. Please visit www.nb.com/disclosure-global-communications for specific entities and jurisdictional limitations and restrictions.
The "Neuberger Berman" name and logo are registered service marks of Neuberger Berman Group LLC.
© 2009-2022 Neuberger Berman Group LLC. All rights reserved.
Original post
Editor's note: The summary bullet points for this article were chosen by the Seeking Alpha editors.