Europe must do everything to diversify oil and gas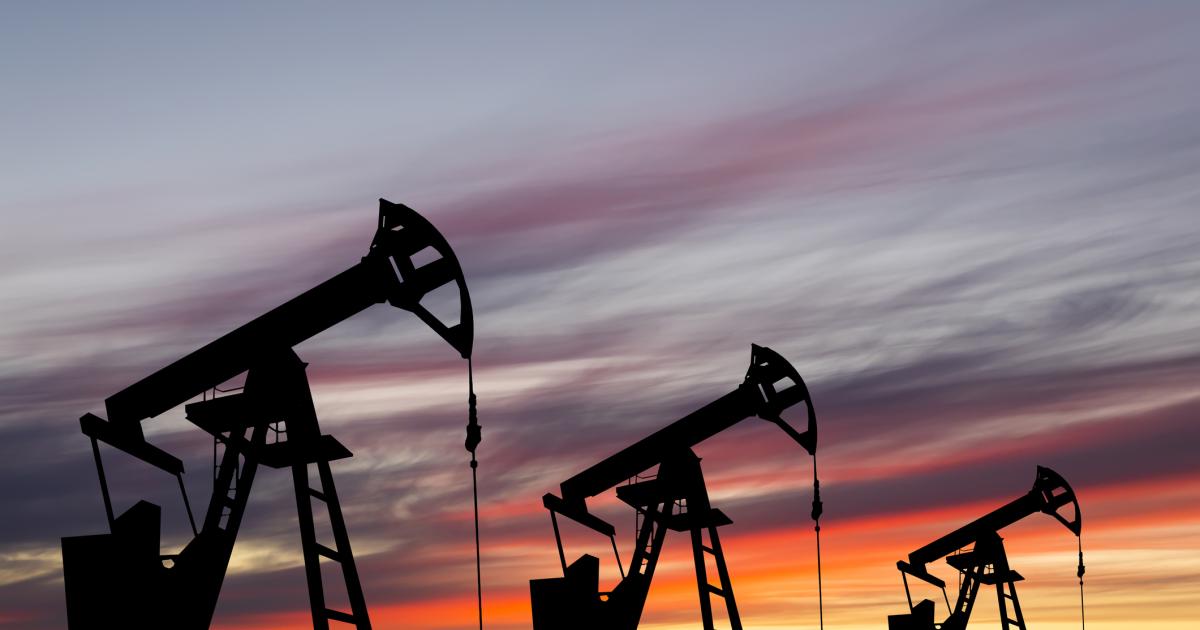 In the past, Brussels and Berlin have made terrible energy choices, choices that have made Europe increasingly dependent on Russian gas. The Kremlin has been able to use this dependency to pressure individual nations – and sometimes even the European Union (EU) as a whole – to accept development projects and stifle their objections to harmful policies that benefit society. Russia.
Vladimir Putin's brutal invasion of Ukraine changed all that. European nations are now To take part reduce their dependence on Russian energy.
The European Commission, for example, signed an agreement allowing Israel to increase deliveries of natural gas to the EU via Egypt.
Rome, for its part, recently agreed to increase its cooperation with Algiers in the field of energy. The deal makes Algeria Italy's main gas supplier.
Paris did not remain inactive. It has signed a partnership with the United Arab Emirates to boost the production of nuclear energy and hydrogen.
Last May, Germany reached an agreement with Qatar on liquefied natural gas.
Saudi Arabia has signed agreements with Greece in several sectors, including energy.
The EU recently signed an agreement to obtain natural gas via the Southern Gas Corridor, a series of gas pipelines that transport gas from Azerbaijan in Europe via Georgia and Turkey.
Here's the bad news: it's not enough to meet Europe's energy needs. Moreover, the idea that these agreements can serve as stopgap measures to grease the transition to a continent powered by green energy is fanciful. Renewables will probably never produce enough to meet Europe's future energy needs. And if Europe persists in trying to take carbon out of fuel, no one will invest in more oil and gas infrastructure. Why should they, if these assets will be forced to close in a few years, with no possibility of recovering their investments?
There is also another harsh reality: the diversification of foreign energy suppliers does not eliminate geopolitical risk.
Some of the countries in the Middle East and Africa where Europe wants to buy energy have close relations with Moscow. For example, Egypt and Russia cooperate in the nuclear energy sector, while Algeria maintains strong ties with the Kremlin. Last April, Algiers voted against suspending Moscow from the UN Human Rights Council. Moreover, Russian Foreign Minister Sergei Lavrov visited the North African country in May to strengthen cooperation in the energy sector. The United Arab Emirates and Saudi Arabia have also recently improved their relations with Russia, mainly due to President Biden's misguided policies towards Iran and Yemen.
Libya has great potential as an energy supplier for Europe, but the country is a mess. Its political instability and lack of public security make it a no-go zone for energy partnerships.
Sure, the United States could be an important energy source, but the Biden administration remains determined to discourage the expansion of oil and gas production as part of a forced "transition" to renewable energy . This must change.
The United States and European countries, such as Italy and Germany, should adopt more practical and efficient energy policies. These would include increased domestic exploration and development of carbon-based fuels and the opening – and reopening –nuclear center.
The United States and the European Union should also move quickly to strengthen their ties in the gas sector. This would ensure a further reduction in reliance on Russian gas, mitigating the threat of geopolitical pressure from Moscow.
Additionally, the White House should push to strengthen NATO's southern flank. Europe will need to obtain additional fuel from Africa (including Libya), the South Caucasus and Central Asia. It makes sense to have a safer and more defensible flank for these energy corridors. It would also act as a brake on Russia, whose influence in eastern Libya has been deeply destabilizing.
Finally, other pipelines, such as the proposed project EastMed Gas Pipeline, would be helpful. EastMed would link Israel to Cyprus, Greece and Italy; Jerusalem and Rome support the project. A Trans-Caspian pipeline could also help provide additional energy to Europe. The Three Seas Initiative should include traditional oil and gas projects to help accelerate the process of improving European energy security.
This piece originally appeared in National Interest https://nationalinterest.org/feature/europe-needs-go-all-diversifying-oil-and-gas-204084