Europe dreams of high-speed rail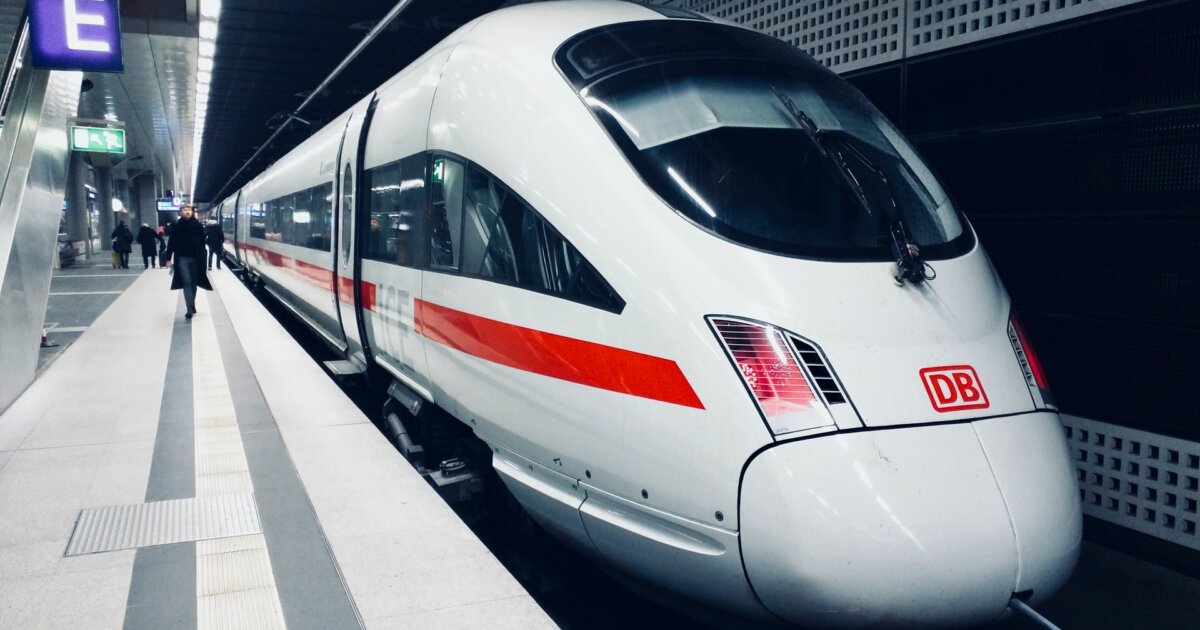 On June 29, European rail industry leaders gathered in Lyon, France, to sign a Memorandum of Understanding with European Union body Europe's Rail to launch a new study on the development of an extensive high-speed rail network across the continent. While the EU has just over 200,000 kilometers of railways across the bloc, only 11,000 of those tracks facilitate high speed rail – the greener cousin of conventional rail. With the aim of achieving carbon neutrality by 2050, the EU has prioritized high-speed rail as a key part of Europe's path to sustainability.
The EU's transport sector accounts for around a quarter of the 3.8 billion tonnes of CO2 emitted by the bloc every year. The acclaimed (and ambitious) European Green Deal "aims for a 90% reduction in these emissions by 2050". In 2019 (before the pandemic), road transport (71.7%) and civil aviation (13.9%) accounted for 84.6% of greenhouse gas emissions in the transport sector. High-speed rail has become a more climate-friendly alternative to driving or flying and Europe's rail industry leaders believe its future is bright: at the same June event in Lyon, they announced their intention to double the use of high-speed rail across Europe by 2030 and triple by 2050.
While China is by far the world leader in high-speed rail with more than 40,000 kilometers of active track (and 30,000 more on the way), Europe is setting up its own networks in order to to reduce emissions. Spain, France, Germany, Italy and Finland complete the top five EU countries in terms of kilometers of active high-speed rail networks. In terms of strengthening these systems, Germany has shown more initiative: its 3,322 kilometers of track currently under construction exceed the total of the other five main EU members combined. However, it is precisely this national specificity of high-speed rail development in Europe that presents such a great obstacle to the achievement of bloc-wide objectives.
So far, national networks have gained the most ground (and received the most funding) given the clear nature of these projects: all costs are borne and all benefits reaped by the country in question.
When crossing international borders, these calculations get messy, but a little success counts a lot: the London-Paris route via the Channel Tunnel and the Paris-Brussels-Amsterdam/Cologne route have proven both popular and essential. The opening of longer lines such as Paris-Milan (6:49 a.m.) and Paris-Barcelona (6:15 a.m.) was also hailed as a victory even though the plane is a much faster alternative. Jean-Pierre Farandou, CEO of French national rail operator SNCF, said that, perhaps in part due to increased climate awareness, "people are accepting longer and longer journeys. There are really people who are ready to spend five hours, six hours, seven hours in a train.
High-speed rail is considered "the most sustainable and efficient means of transport for distances between 300 and 750 kilometres" and, according to EU statistics, 17 of the 20 busiest air routes on the continent fall within this range. The market and, supposedly, the patience for high-speed rail travel is there – it just remains to be seen if the funding will be there.
On June 29, the EU awarded €5.4 billion in grants to fund 135 transport projects across the bloc, including a set of cross-border high-speed rail initiatives linked to the Trans-European Transport Network (TEN- T). As railway companies and systems continue to struggle in the wake of the pandemic, these subsidies are even more essential to ensure that Europe does not fall back into dirty, carbon-emitting habits (as seen in the area of energy). Among the most innovative proposals to fund Europe's high-speed rail network is to reinvest money from carbon taxes into the continent's rail infrastructure. Without sustainable alternatives in the transport sector, Europe will never achieve its climate goals. If the EU is to move towards a green future, it will have to do so on tracks laid out in the name of high-speed rail.
Photo by Daniel Abadia