Europe could face power outages as authorities brace for winter energy crisis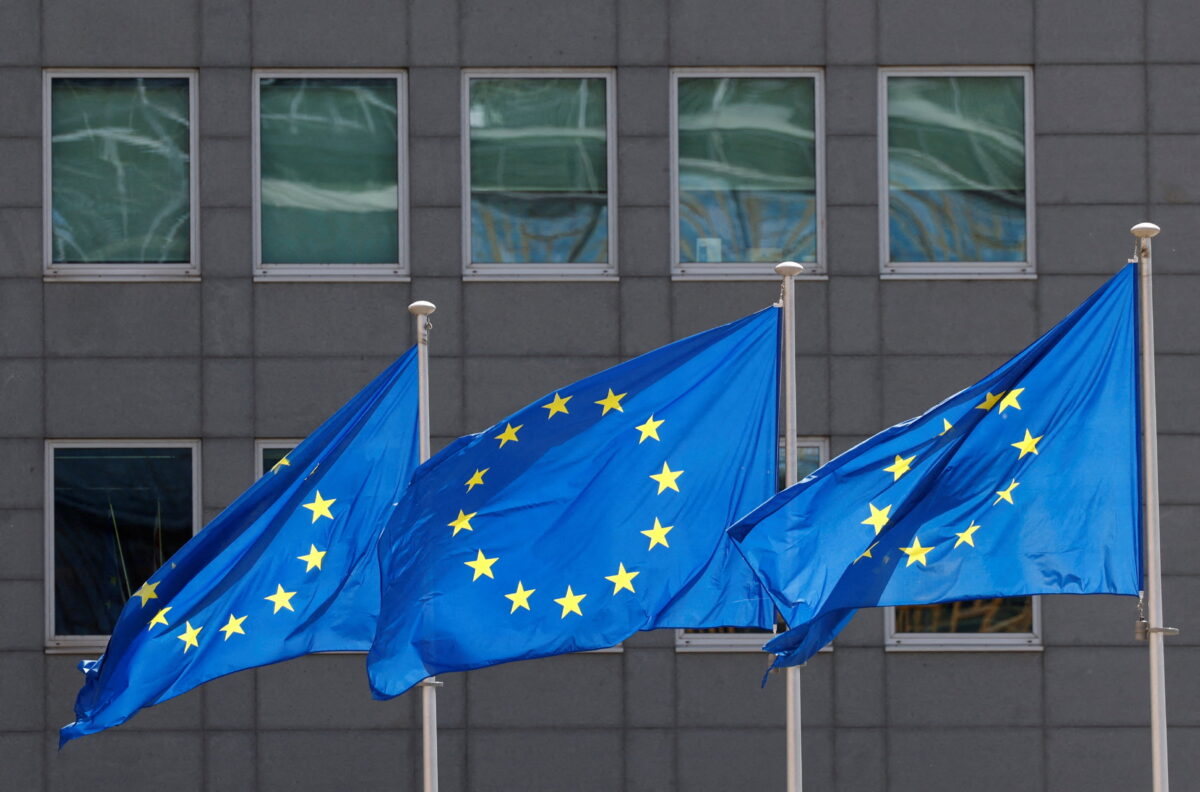 European authorities are bracing for power cuts as many residents face the prospect of a bitterly cold winter.
The energy shortage has put governments in the European Union (EU) on edge, as the disruption of Russian natural gas supplies has exacerbated the energy shortage week by week.
The urgency has also been aggravated by the fact that winter is approaching.
The decision by Russian energy company Gazprom to suspend gas supplies through the Nord Stream 1 gas pipeline late last month highlighted the prospect of gas shortages for heating households and generating electricity.
Russia has gradually reduced gas flows to the European Union (EU) in retaliation for sanctions imposed by Western countries after the Russian invasion of Ukraine.
The EU also said it would ban Russian oil imports by the end of 2022, even without an alternative source of cheap energy.
"We are here for the long term," European Commission President Ursula von der Leyen said on September 14.
The European Commission announced on September 14 an emergency proposal that would oblige member states to reduce their overall electricity consumption by 10%, as well as to impose a mandatory reduction of 5% during peak hours.
The plan will raise $140 billion through a windfall tax on energy companies, skimming excess production
The European Commission has already had to shelve a proposal to impose a price cap on Russian gas after objections from some members.
The vote on the proposals will take place at a meeting of EU energy ministers on September 30.
"The energy crisis has shown us that some European countries made a big mistake when they took a hasty and populist decision to close nuclear power plants and thus only increased their dependence on of Russia," wrote Tomislav Sokol, a member of the European Parliament in a Tweeter.
Winter is coming
Meanwhile, US-based shale producers have warned Europe they don't have enough capacity to pump enough oil and gas to meet the continent's energy needs, according to the Financial Times.
The threat of a harsh winter could lead to social unrest across the bloc, International Monetary Fund Managing Director Kristalina Georgieva said.
The threat of little to no warmth this winter, amid recession fears, means the European Central Bank needs to tread carefully in its fight against inflation, Georgieva said, while remaining "mindful of the need to keep the economy going" without placing an undue burden on citizens struggling with higher costs.
"There is certainly a fear of recession in some countries, or even if it's not a recession, it would look like a recession this winter," Georgieva concluded.
"And if Mother Nature decides not to cooperate, and the winter is actually harsh, it could lead to social unrest."
EU countries have already given hundreds of billions in tax cuts and subsidies to ease inflationary pressures, while pressuring industries to shut down production to save energy.
Gas storage facilities across the bloc have an average capacity of 84%, which is only enough if countries reduce consumption according to plan during the winter to avoid power shortages.
Countries have recommended citizens turn down thermostats and take shorter showers.
Europeans could soon face non-working appliances, Wi-Fi dropouts, less outdoor lighting and, sadly, disabled traffic lights in some areas.
Governments are already reducing their own consumption by lowering temperatures in public swimming pools and turning off outdoor lighting in public buildings at night.
Cutting power to homes if power shortages worsen is the last resort for authorities hoping to use other options first.
Another option is for large energy-intensive companies to reduce their energy consumption or close their doors.
The Electricity Transmission Network, which runs France's electricity transmission system, said citizens may have to reduce their consumption several times this winter to avoid blackouts.
France, which has been Europe's largest electricity exporter, may have to import large amounts of electricity this winter while its electricity utility, Electricité de France SA, has maintenance problems with problems with its aging nuclear reactors.
A drought this summer affected hydropower across Europe, such as in France and Norway, another major exporter.
The German government has announced that it will increase its stake in the country's largest utility, Uniper, by more than 50%.
Berlin has said it is also open to the complete nationalization of the entire utility if necessary to avoid a total collapse of the energy system.
The fault in Berlin
Calls have been made across the EU for every available megawatt of energy to be fed into the European grid during the energy crisis; but Germany remained determined to shut down its last nuclear reactors, causing much frustration among its neighbours.
In 2011, Germany pledged to shut down all its nuclear power plants in two stages, shutting down three reactors in 2021 and three more in 2022.
Requests from other EU members to continue operating have been largely ignored by Berlin.
"It is the responsibility of all countries to do everything they can regarding the availability of energy production", declared European Commissioner for the Internal Market Thierry Breton on September 8, after a meeting with the representative of the German government.
At the same time, Germany clawed back every gas shipment it could find by subsidizing large-scale liquefied natural gas purchases with billions in free credits, preventing other bloc states from acquiring gas for them. themselves.
"The price of gas is skyrocketing. Why? Because, in fact, Germany bought a lot of gas after July 23 when they said it was the second phase of the alarm," said Nils Torvald, a liberal Finnish MEP. , at EURACTIV, on 6 September.
"It hurts a lot of our member states, a lot," he said.