EU visa ban for Russian tourists: Time to follow emerging Europe's lead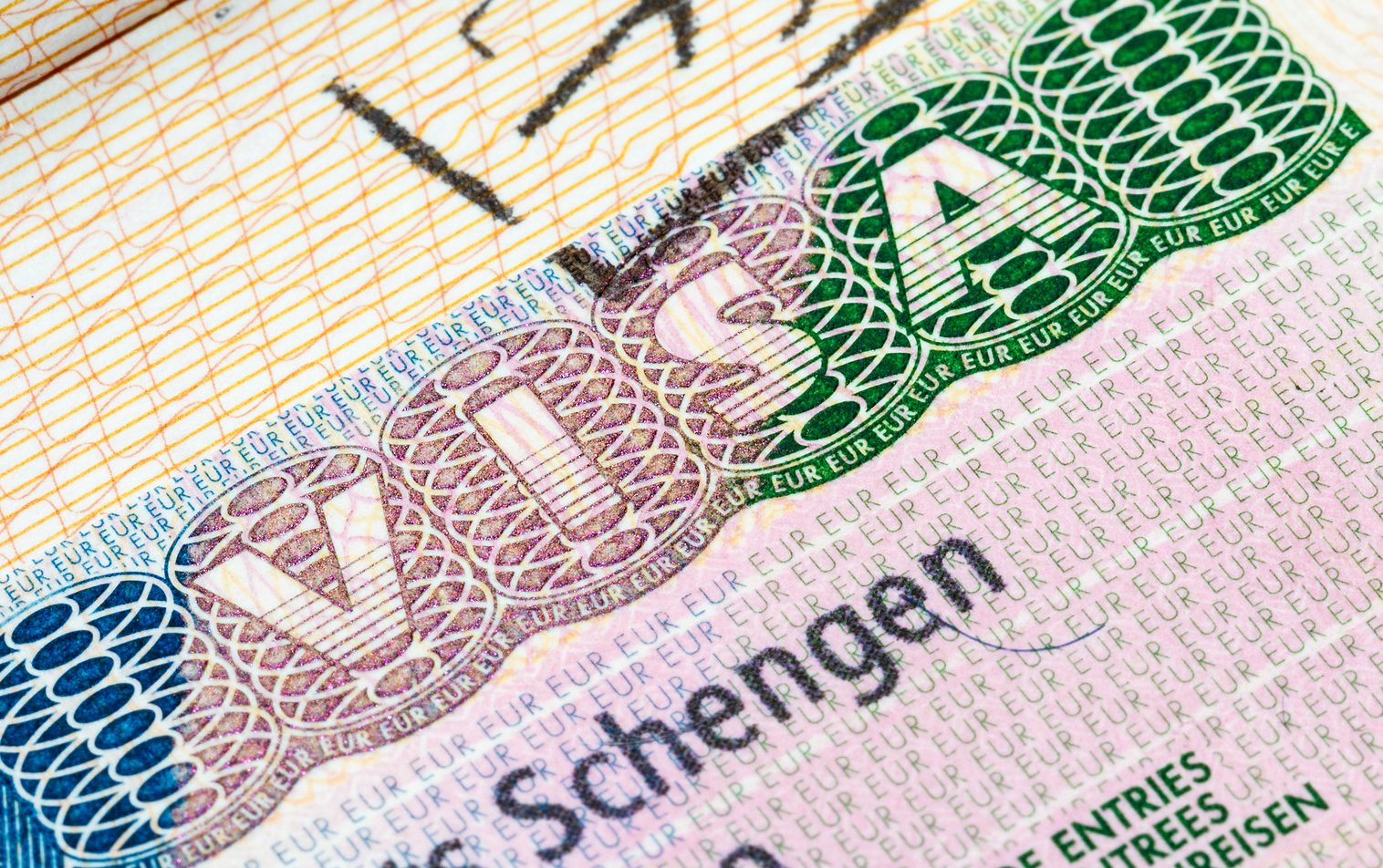 Several Central and Eastern European countries have stopped issuing visas to Russians. It's not the first time since Russia invaded Ukraine in February that the rest of Europe would do well to follow the region's lead.
Last week Ukrainian President Volodymyr Zelensky added his voice to the growing number of calls for the EU to introduce a travel ban for all Russian citizens.
His plea follows similar statements by the prime ministers of Estonia and Finland, both of which share a land border with Russia.
---
---
Since direct flights between Russia and the EU were halted in February, the two countries have become transit routes for Russians holding Schengen visas (often issued by other countries) heading to destinations elsewhere in the world. the EU.
Estonia, along with Latvia, have now stopped issuing standard C-type Schengen visas to Russians, joining Czechia, which stopped issuing them in February. Bulgaria does not currently issue visas to Russians either, although the country is not a member of the Schengen Borderless Travel Area, its visas were in any case only valid for travel to Bulgaria.
Poland also signaled over the weekend that it intended to stop issuing visas to Russians.
Traveling in the EU is a privilege
In a highly publicized Tweeter Last week, Estonian Prime Minister Kaja Kallas said visiting Europe is a "privilege, not a human right".
A day earlier, his Finnish counterpart, Sanna Marin, told Finnish TV station YLE that "it is not right for Russia to wage an aggressive and brutal war of aggression in Europe, for the Russians to be able to wage a normal life, traveling in Europe, being tourists."
Exceptions to the visa ban in Estonia include Russian citizens with long-term residence permits; those who come to visit close relatives; workers involved in the international transport of goods and passengers, as well as people entering the country for humanitarian reasons. Estonia must also admit Russians holding Schengen visas issued by other countries.
Nevertheless, it was portrayed by the Russian propaganda machine as "collective punishment". Stefano Braghiroli, professor of European studies at the University of Tartu, tells Emerging Europe it's not the case.
"It's not a collective punishment," he says. "The goal is to make the Russians aware that this is not a normal situation. This is no different from the sanctions that have already been imposed on Russia.
Russians' angry reaction to the visa bans suggests they have struck a chord. Kallas in particular has been the subject of particularly harsh and often violent criticism from ordinary Russians and officials in the country. Russian Foreign Ministry spokeswoman Maria Zakharova said Kallas was leading "a dictatorship" and that the Baltic states were acting "as aggressively as Ukraine".
Unfortunately, while a total EU-wide or Schengen-wide ban on Russian tourists would almost certainly lead ordinary Russians to wonder why their country has become a pariah state, such a ban is unlikely given the given that German Chancellor Olaf Scholz has made it clear that he is against such measures.
"Other big countries like Italy, France, Spain would probably be reluctant as well," says Braghiroli.
"The other, more likely option is that member states will continue to take unilateral action."
Expulsion of Russian diplomats
Russia's isolation in Europe has not been limited to certain countries that have halted visa issuance.
High-level diplomacy is also collapsing in the wake of Russia's war on Ukraine, and once again it is Central and Eastern European states that are taking the lead.
By May this year, the 11 EU member states in emerging Europe had together expelled a total of 284 Russian diplomats, according to the Center for Strategic and International Studies. That's more than all the other EU member states combined.
"Diplomats identified as spies should be promptly expelled, even if basic diplomatic relations must be maintained – as unpleasant as that may often seem," said Andreas Umland, an analyst at the Center for European Studies. East of Stockholm. Emerging Europe.
In many countries, Russian embassies do not serve as a legitimate representation of the country to provide services to citizens, but as centers of undue influence and even political pressure, Braghiroli points out.
"The former Bulgarian government recently expelled 70 Russian diplomats from the country. My question is this: given that Bulgaria is not the United States and Sofia is not London, what was the purpose of the presence of 70 Russian diplomats? »
Central and Eastern European countries played a crucial role in severing ties with Russia and downplaying the diplomatic significance of mutual cooperation.
"It is essential to continue to carry out a Russian policy together, which is also true for the diplomatic field and – for example – the calls to Vladimir Putin, which should be better coordinated and discussed before fragmenting the links of the EU and of NATO with Russia," Pavel Havlicek, of the Association of Research Center for International Affairs in Prague, recounts Emerging Europe.
"The role of the countries of Central and Eastern Europe should be that of facilitators in the search for such a consensus, because it is these States which are most exposed to the consequences of the Russian war against Ukraine."
How cutting ties with Russia helps Ukraine
Havlicek further explains that a crucial element of the severing of ties with Russia is Ukraine's closer integration with the EU and an increased level of cooperation with NATO.
"Ukraine is becoming a central element of the EU's eastern policy, which determines in all their scope the relations of the EU and NATO with Russia. This is then reflected in a number of policy areas, including energy, trade, interconnection or others, which are now upgraded to a higher level.
It is further suggested that the frozen Russian assets of the Central Bank of Russia, as well as of the oligarchs and other representatives of the regime, could in the near future be used for the reconstruction of Ukraine and the restoration of its destroyed infrastructure.
"Yes, indeed, for a more robust Russian policy, it is necessary to speak on the subject with a common voice from both the EU and NATO," Havlicek said.
To achieve this vital objective, he said, the two alliances must make good use of their newly approved strategic documents (the strategic compass in the case of the EU and the new strategic concept of NATO) in order to build a new consensus. in future relations with Russia, although more discussions are needed to achieve this in practice.
This is not the first time since Russia invaded Ukraine, the rest of the EU – and NATO – would do well to follow emerging Europe's lead.
---
Unlike many news and information platforms, Emerging Europe is free to read, and always will be. There is no paywall here. We are independent, not affiliated with or representing any political party or commercial organization. We want the best for emerging Europe, nothing more, nothing less. Your support will help us continue to promote this magnificent region.
You can contribute here. Thanks.