Copenhagen continues to have the cheapest international tuition fees in Europe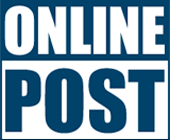 Foreign families have many reasons to be wary of moving to Copenhagen to start a new life. There is the weather, the high taxes and the seemingly unwelcoming nature of the Danes.
But with commendable work-life balance and high levels of safety, comes a definite plus for families with children.
Thanks to generous support from the state, which pays 73 percent of all costs of the country's private schools, Copenhagen has some of the cheapest international schools in the world, according to the latest report on International Schools Database (ISD).
A very low median average
The report assessed the situation in 29 cities in 19 European countries, and Copenhagen was the cheapest.
The average annual fee payable at its international schools is US $ 4,787 (Kroner 30,200).
The cheapest was 3,764 US dollars and the most expensive, the Copenhagen International School (CIS), was 20,121.
By viewing CIS as an outlier – a statistical anomaly – and calculating the results on the basis of median averages, not averages, he was able to conclude that Copenhagen is the cheapest in Europe.
Contradicts reputation for high cost of living
Three of the five most expensive cities were in Switzerland, with Zurich leading with a median average of 27,508, followed by London (24,791), Lausanne (23,740), Geneva (23,332) and Brussels (17,405).
After Copenhagen, the four cheapest countries were Valencia (6,161), Amsterdam (6,716), Alicante (6,765) and the Algarve (7,078).
"In Denmark, public and private schools (which include international schools) are all heavily subsidized by the government. This may explain why education is so affordable – by comparison – in a country known for its high cost of living ", The report explained last year,
Could generous funding be compromised?
In 2017, there were around 550 private schools in Denmark serving 110,000 pupils across the country, or around 17% of the school population. Most are classified as friskoler.
In the same year, the current ruling Socialdemokratiet party, when it was leading the opposition, identified Friskoler as a serious opponent of integration and said it would like to see its funding cut.
Friskoler has a reputation for being a Muslim, but in reality there are only 26 such schools, including 10 in Copenhagen, with around 5,000 students.
The United States, China, Switzerland and the United Kingdom are the most expensive
Worldwide, only Casablanca and Morocco have medians lower than Copenhagen.
Four countries represented the entire top ten in the world: the United States, China, Switzerland and the United Kingdom.
The top five were New York, Beijing, Shanghai, San Francisco and Zurich.