Comment: How will the dominoes fall on Singapore if the US and Europe slip into recession?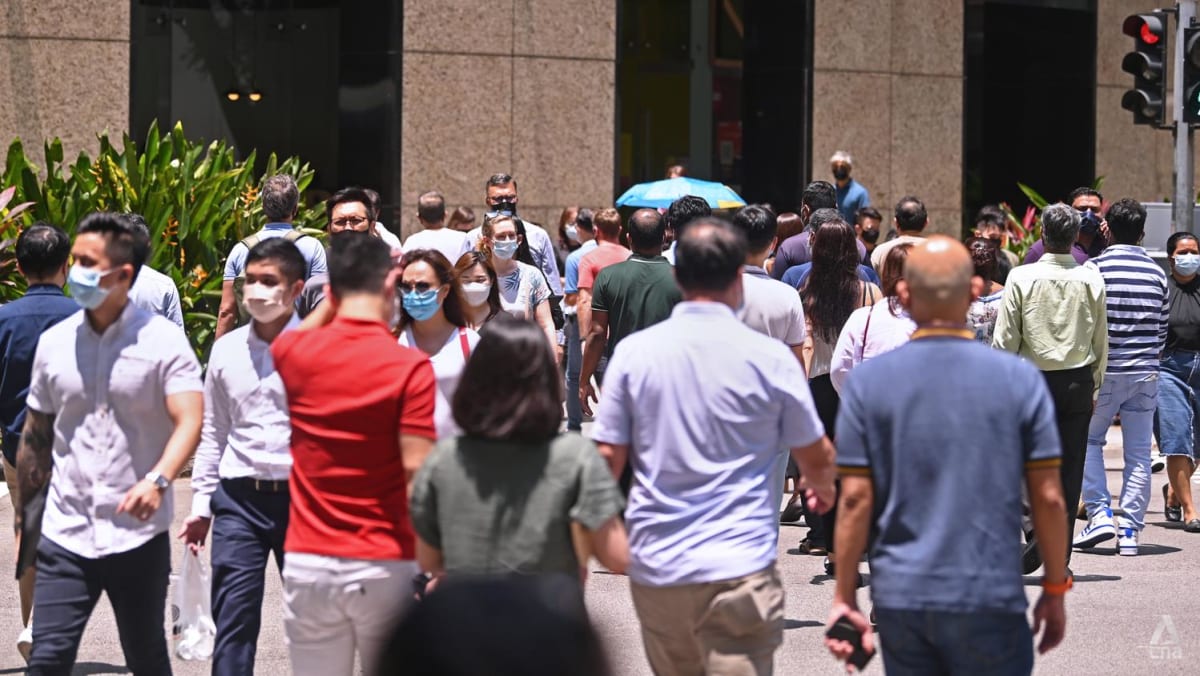 This risk of slowing growth is even greater in Europe, which is the most exposed to the fallout from the Russian-Ukrainian war and beset by an energy crisis in a context of record inflation and rising costs of living. Political unrest in Italy could also make it harder for the eurozone to act coherently.
This did not deter the European Central Bank (ECB) from raising its key rates for the first time in eleven years by a whopping 50 basis points.
Britain's economy is also poised to slide into a recession in 2023 even as the Bank of England raised interest rates for the fifth consecutive time this year and is eyeing a 50 basis point hike in August.
China also faces significant challenges in a sluggish economy hit by tough pandemic measures and a real estate crisis, and may well miss its 5.5% growth target this year.
WHERE DOES THAT LEAVE SINGAPORE?
The slowdown in external growth momentum will weigh on Singapore, which is a highly export-oriented economy.
The Monetary Authority of Singapore said trade-related sectors are likely to be affected in the second half of this year, but domestically oriented and travel-related sectors are expected to continue their recovery and support economic expansion. Singapore's annual growth is still expected to be around the forecast range of 3-5%. The International Monetary Fund's growth forecast for 2022 reflects a similar picture.
The three main markets, namely the United States, the euro zone and China, account for nearly 40% of Singapore's total non-oil domestic exports (NODX) in 2021 and the first half of 2022, suggesting that any slowdown or recession on their part could significantly reduce demand for our exports.
Moreover, given their status as major engines of growth, the transmission channels could extend beyond trade to include foreign direct investment, capital flows and even the appetite for durable assets like oil. real estate and tourist flows.