As Covid cases rise in China and Europe, US cuts funding for pandemic response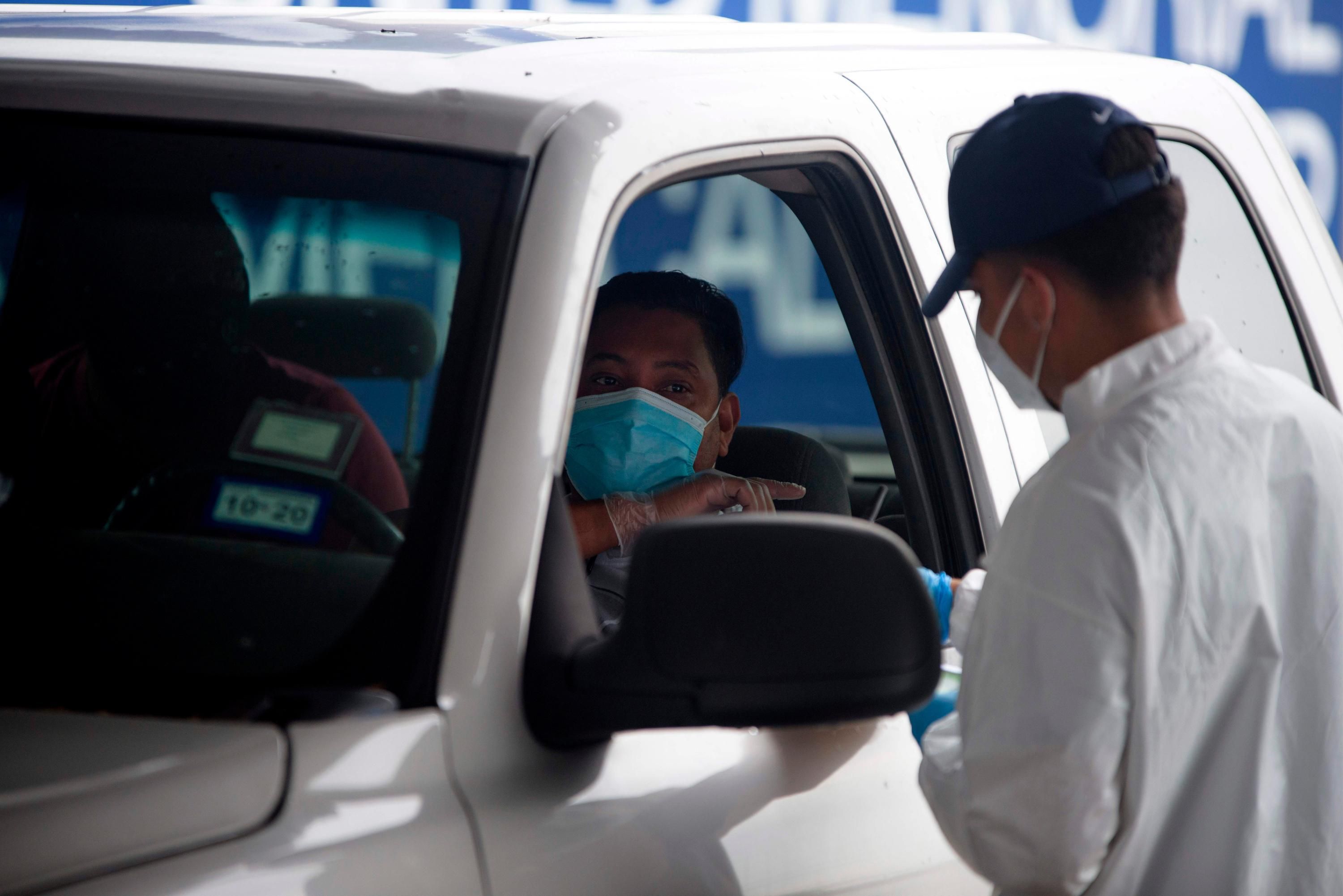 The White House announced on Monday that it would scale back public health measures to combat the Covid-19 virus despite soaring infection rates elsewhere in the world and critics who say it is far too premature to act. as if the pandemic was over.
"If we've learned anything in this pandemic, it's that trends in Europe precede ours."
After Republicans declined to back new Covid-19 funds in an omnibus spending bill last week, $22.5 billion for pandemic-related programs was cut from the package, the money the Biden administration says was needed to ensure uninsured Americans have access to vaccines, treatment, and testing.
Without funding, this program will end completely in early April, the White House said in a fact sheet it released on the consequences of congressional inaction regarding Covid-19 funding.
The fact that uninsured Americans still need specific funding from Congress to ensure they can get Covid-19 and vaccines, said Jacob Silverman of The New Republicis proof that "the pandemic has changed almost nothing in health care policy in this country".
The end of the uninsured program and other funding shortfalls, the administration said, will put the United States at risk of being "blindsided" by potential future waves of infections, which public health experts say , could follow the outbreaks currently being reported in Asian and European countries. .
Covid-19 cases in Europe are would have being driven by an Omicron sub-variant known as BA.2. Hospitalizations increased by 17% in the UK in the first week of March, although the UK Health Security Agency has not seen evidence that contracting BA.2 carries a greater risk of hospitalization than the original Omicron variant.
Like the US, where Hawaii will soon become the last state to lift its mask mandate for public spaces, the UK recently ended nearly all public health measures to stop the spread of the coronavirus.
"Without a doubt, the openness of society and people mingling inside is clearly something that contributes to that, as well as the overall drop in immunity, which means we really have to keep the head up and keep an eye on the pattern here," Dr. Anthony Fauci, director of the National Institute of Allergy and Infectious Diseases, Recount CNN Tuesday.
BA.2 is also behind several outbreaks in China, where at least 28 of the country's 31 provinces have now reported cases. So far, Chinese vaccines have been shown to be less effective against the subvariant, according to the Washington Postcompared to mRNA vaccines that the country is still developing.
AT The Guardiandirector of the Scripps Research Translational Institute Eric Topol wrote Wednesday that US congressional leaders and other officials appear to have embraced "Covid denial" despite evidence that a new wave could impact the country in the coming months.
Indications in the United States support the idea that the new wave is already starting. Wastewater monitoring is relatively rare in the United States, but 15% of the 410 sites where it was conducted between February 24 and March 10, 2022 showed an increase greater than 1,000% over the 15-day period. former. Also, the BA.2 variant is gaining momentum in the United States and now accounts for more than 30% of new cases.

[…]

As with the first five warnings from the UK and Europe, the US ignored it. Instead of proactively preparing for non-pharmaceutical interventions (masks, mask quality, distancing, air filtration, ventilation, aggressive testing, etc.), it simply reacted to surges as they arose.
As Northwestern University epidemiologist Dr. Sadiya Khan Recount BNC News On Tuesday, "If we've learned anything in this pandemic, it's that trends in Europe precede ours."
"What we're asking for is a modest investment so we don't squander the gains we've made over the last year," said Natalie Quillian, deputy co-ordinator of the Covid-19 response team at the White House, Recount NPR. "We have to remember the dark days and how quickly a variant can come."
According to the White House, the funding shortfall in last week's spending program is expected to result in:
A 30% reduction in deliveries of monoclonal antibody treatments to states, as the country's supply runs out as early as May;
The administration's inability to buy more oral antiviral treatments like Paxlovid;
Reduced purchases of preventive treatments for immunocompromised people;
An inability to administer a fourth dose of Covid-19 vaccines to the general population, if needed;
The end of federal assistance to domestic manufacturers of Covid-19 home tests, resulting in reduced testing capacity;
Reduced research on future vaccines;
Reduced monitoring of new variants; and
Damage to US efforts to vaccinate the rest of the world, making the emergence of new variants more likely.
"It is simply inexcusable that we have returned to where we were two years ago due to a lack of funding for the basics: tests, vaccines, treatments and data," he added. noted Megan Ranney, emergency physician and Brown University researcher.
Although states and cities across the United States have lifted mask mandates and resumed large indoor gatherings, giving the impression that the pandemic is under control, Ryan Cooper wrote at The American Perspective Wednesday that the country could "use another major vaccine push."
Liberals in particular need to get vaccinated and vaccinate their children if they haven't already. And Democrats in Congress must do whatever it takes to restart the flow of funding for vaccines, testing and other anti-pandemic measures, which they failed to pass last week in an act of truly criminal negligence.
"Anyone who has received one or two doses of the vaccine should receive a booster immediately," Cooper added. "Anyone who has not vaccinated their children should do so immediately, and school districts should add Covid vaccines to their list of mandatory vaccines. Rather than removing vaccine requirements for businesses, as Philadelphia has done and New York, they should be restored, and the definition of 'fully vaccinated' should be changed to mean three shots, not two."
"Finally, Democrats simply need to restart funding for vaccines and testing," he wrote. "It's the only way to blunt the next wave, and the one after that."
According to NPRDemocrats hope to pass a Covid-19 funding bill in the coming days, but with Republicans like Sen. John Thune (RS.D.) saying lawmakers must first ensure Covid have been spent responsibly," the Senate GOP is likely to obstruct the proposal's passage through the equally divided chamber.