All eyes on Europe + Oil + FOREX (New EUR & RNBZ Repo Facility)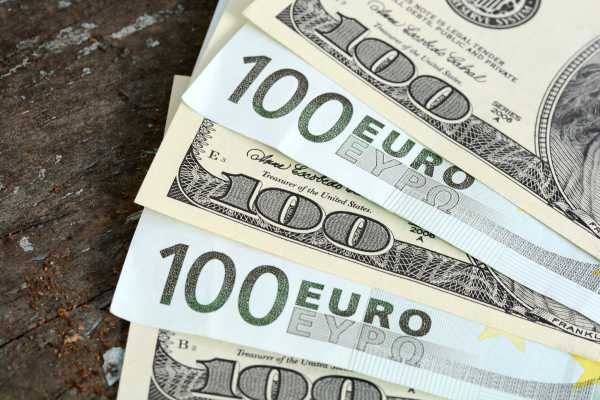 US stocks were stronger on Friday, S&P up 1.9% on better US data, ending the week down 0.9%. US 10-year yields ended down 4 basis points at 2.92% and 17 basis points for the week. Oil closed up 2.1% and is back above 100 USD/bbl for now.
Overall, Friday's robust US data eased worries about a looming recession, but it's also unlikely to be another case for a 100 basis point Fed hike. And it was pretty much the golden loops of a mix of headline data risks as one would expect given the Fed's dilemma of balancing inflation against growth. Especially since stubbornly high inflation could cause Fed and market prices to overshoot in a much higher risk of recession. But lower long-term inflation expectations in the U.S. and less hawkish rhetoric from the Fed on Friday helped temper prices from aggressive hikes and helped U.S. stocks close higher.
OIL
Oil opens the week softer as the market digests the demand impact of rising new Covid cases in China and the market cautiously awaits the risk of a monumental event if the Nordstream 1 gas flow from the Russia to Europe resumes later this week.
The OPEC+ quota system ends in September and attention turns to what happens next.
While the deal is in place, Saudi Arabia has made it clear that individual producers with spare capacity should not exceed their quota to compensate for underproduction elsewhere within the group.
From October, however, this changes. Nigeria, Libya, Venezuela, Iran and Ecuador are all struggling to meet their quotas, while Saudi Arabia, Iraq, Kuwait and the United Arab Emirates have 2 mb/d of unused capacity.
Additionally, Venezuela could add 1.25MB within a year if US sanctions are eased, according to our recent expert call, and Iran is about 700 kb/d below production before the agreement and about 1.3 mb/d below declared capacity.
As the market reprices a delayed reopening in China and potentially more barrels returning to the market in October, oil may struggle to reach new highs. And it could collapse later this week if gas flow from Nordstream1 does not return, which would undoubtedly tip Europe into a deep recession.
FOREX
After hitting parity for the first time since 2002, the euro faces several critical tests in the week ahead – the ECB's first hike in more than a decade with an anti-fragmentation backstop tool, a new potential interruption of Russian gas flows, and now the risk of early elections in Italy.
And while an ECB rate hike and the deployment of anti-fragmentation could also temporarily stabilize the EURO near the recent low of the trading range, the prospect of a prolonged disruption to gas flows is likely. to hover over the Euro like a storm might throughout the week. But, even in the markets baseline scenario where gas flows will partially return (to around 40% of normal), it's crucial to keep in mind that anything below 100% will almost certainly require either higher consumer prices or government rationing – in parts of Europe, likely leading to a recession in Germany and Italy.
New RBNZ Permanent Repo Facility
The Reserve Bank of New Zealand announced a permanent repo facility on Monday morning after funding through foreign exchange forwards collapsed in April and May as nationals chased the USD. The repo facility will help avoid this by allowing eligible counterparties to lend to NZ overnight and TN at 15 basis points below the official exchange rate (OCR).
Offshore banks will then have a mechanism to lend out the excess in NZD, as these banks typically have a surplus in USD. This should help anchor front-end FX futures as it provides more liquidity when the system balance remains above 50 billion and should be more beneficial to offshore banks looking to lend the NZD surplus better than the contract at implicit exchange term.